Kemsley Mill and DS Smith UK Logistics work in partnership to support the local Foodbank this Christmas
As part of DS Smith's sustainability strategy, we aim to be a Responsible Neighbour by ensuring that we engage with the communities around our sites. Our Kemsley Mill and DS Smith Logistics colleagues joined forces to collect donations for a local Foodbank in Sittingbourne.
The initiative was organised as a response to the local charity's appeal for food donations over the Christmas period. Sittingbourne Foodbank provides emergency food during crises such as redundancy, benefit delays or receiving an unexpected bill.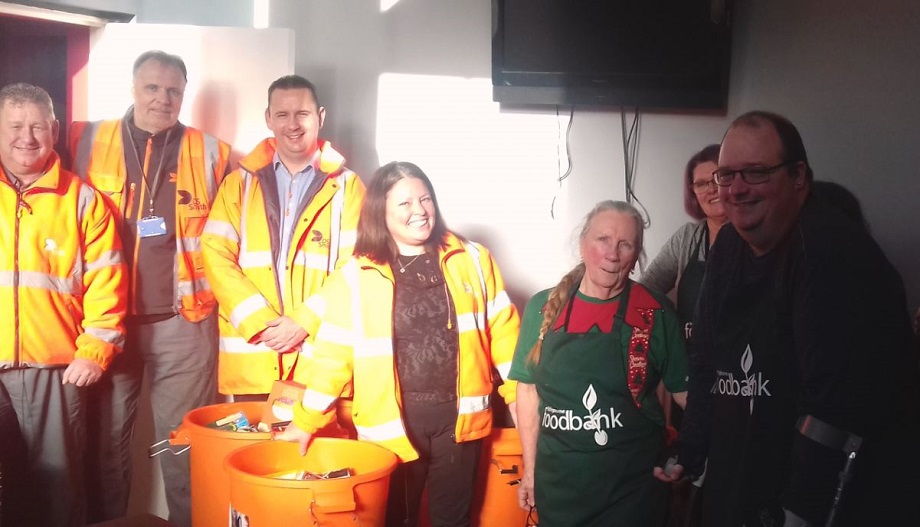 Ben Jennings, DS Smith Kemsley Mill Manager, commented:
"Christmas can be a difficult time of year for anyone, but for people living in poverty, this time of year can present its own difficulties. This is why we thought it a great opportunity to offer our help. We have had an impressive response to the food appeal with the addition of a £300 donation presented to the charity from Unite union."
Mark Abbey, DS Smith UK Logistics Manager, continued:
"Ben and I would like to thank everyone who donated to this worthy cause. We've had a great response to this initiative with donations coming from our contractor companies and as far afield as our DS Smith Logistics depots and Ely Packaging plant."
Sittingbourne Foodbank were delighted with the donations raised, with a spokesperson commenting:
It's always heart-warming to see how the local community comes together to support each other by donating or volunteering. When businesses and the charity sector work together, we really can make a huge difference in our local communities to people from all walks of life who find themselves in need, not just at Christmas, but throughout the year.