Lucca Mill promotes waste collection and recycling to the young generation
Lucca paper mill supports "Ricicloaperto", a massive communication campaign focused on waste collection and recycling of paper and cardboard, designed to spread knowledge about the various steps of the process through direct observation.
e ultimate goal of the event is to create awareness among students and citizens around the issues of collecting and recycling these materials. Along the way, the aim is to help them discover the real industrial value of recycling, the wealth of technologies, skills and professions involved and actually give a live demonstration of how paper and board are recycled, to reinforce positive behaviours and reassure citizens of the importance of their daily efforts in collecting their waste.
"Ricicloaperto" is made possible by Comieco, the National Consortium for the Recovery and Recycling of Cellulose-based Packaging.
During these three days, Lucca Mill hosted 169 pupils from three secondary schools of the neighbourhoods.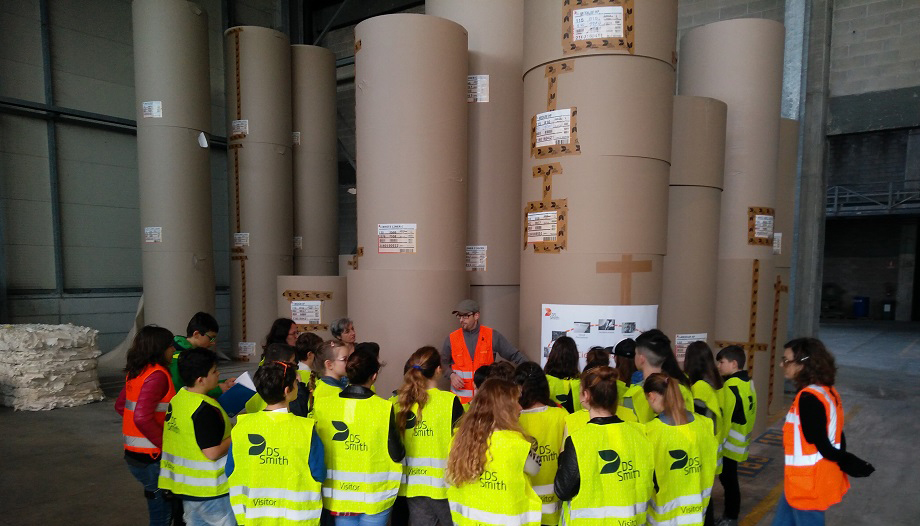 The visit started with a presentation: our colleagues explained to the children how old boxes come to have a new life through the paper process. There have been many questions about the collection of waste paper and what are the best practices to make the raw materials reusable.
After that, the guests had a walk on the shop floor to see the paper machine and in the warehouse, where they could touch the ball of recycled paper and the reels that are our final product. Refreshments were organised in the meeting room and every pupil got a gift from Comieco: a cardboard box for birds.
Both children and teachers were very interested in the "cycle of recycling" and we hope that they left us with a better understanding of the aim of the paper collection.