Kemsley engineering apprentice wins at the Annual IPS Engineering Awards 2019
Engineering apprentice, Joshua Killick, was awarded with the Mechanical Craft Cup for his great progress at DS Smith's Kemsley Paper Mill.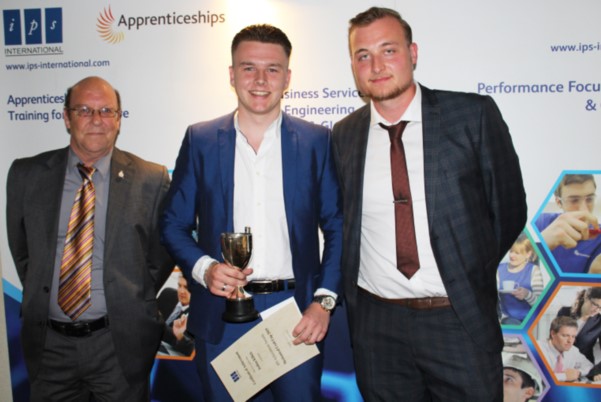 Taking place at Bridgewood Manor Hotel on Thursday 18 July 2019, the Annual IPS Engineering Awards celebrated the exceptional work of its engineering apprentices in their studies.
The Mechanical Craft Cup acknowledged that Joshua had achieved a high level of competency in both the practical and theoretical electrical/mechanical aspects of his apprenticeship.
Joshua was also commended for demonstrating tenacity during a well-received speech which he delivered to an audience of around 200 people. He spoke about his line managers, mentors and fellow apprentices, as well as his learnings and education during his first year of training at DS Smith.
Everyone at DS Smith enjoys helping me develop my engineering skills- I learn something new every day! Winning the Mechanical Craft Cup was a great way to round off my first apprenticeship year. I've put in a lot of hard work and it is fantastic for this to be recognised - I couldn't have achieved this without the support from the college and my managers. Winning the award has given me the motivation to push myself harder and further to achieve the best I can. I am proud to work for DS Smith.


— Joshua Killick
Apprentice, Liam Webb, was also nominated for Year 1 BTEC Overall – Top Student, and while he narrowly missed out on a win, DS Smith congratulates him on the nomination.