DS Smith's Paper Mill in Viana Educates Over 400 Local Pupils on The Paper Making Process
So far this year, DS Smith's Paper Mill in Viana has welcomed more than 400 school children from the local community, educating them on the paper making process.

At DS Smith, we believe we have an important role to play in educating our future generations on the importance of recycling, and our paper making processes form an integral part of that, as we can make, use, and recycle a cardboard box in just 14 days.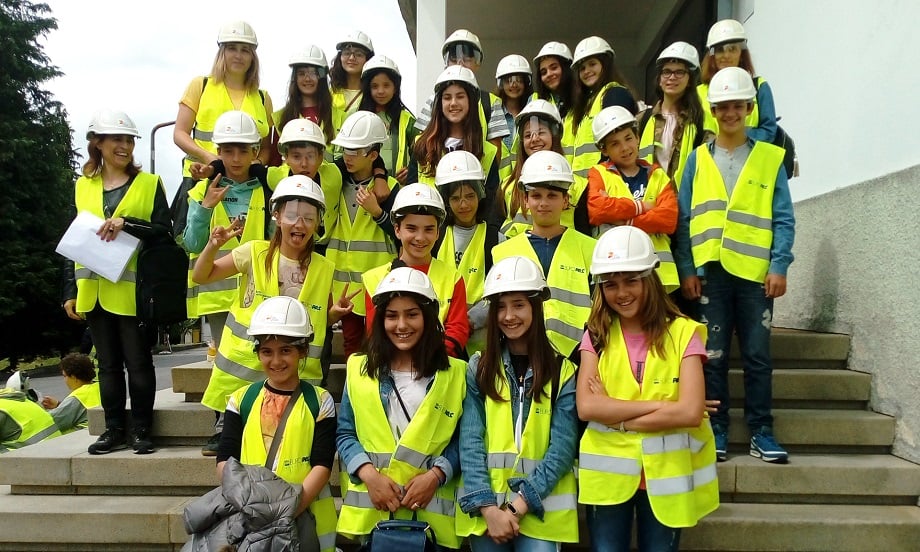 Well-known for its high-quality papers, DS Smith's Paper Mill in Viana forms a large part of the local community, employing more than 250 residents, and is committed to educating local pupils on paper manufacturing.
During each visit, students are given an overview of the history of the Viana Paper Mill and are taught about the paper making process with animations and videos, before exploring the mill's raw materials processing area, machine houses, and stock preparation areas, showcasing the full lifecycle of paper making.
Joana Montenegro, project sponsor and Laboratory Technician at DS Smith, said: "It's fantastic to present the mill and explain the manufacturing process to the children, not only because they are focused and curious, but also very aware of the sustainability challenges we're faced with."
Mario Amaral, Mill Manager at DS Smith Viana Paper, said:
This project provides a brilliant opportunity to welcome children into the growing world of papermaking. The sheer scale of Viana Paper Mill is awe-inspiring, and it's our pleasure to engage generations to come in solving complex environmental challenges.