Kemsley Mill attends Maths Fair at local primary school
On 7 June, Kemsley Paper Mill and DS Smith Logistics joined forces to attend a maths fair at Borden Primary School.
DS Smith is one of Europe's leading paper and cardboard recyclers, and has a commitment to be a responsible neighbour, ensuring that our sites give back to the communities they're in. As part of this commitment we encourage the education of local pupils around the importance of recycling and sustainability across several of our locations.
Volunteers from our Kemsley Paper Mill and Logistics team visited a maths fair at Borden Primary school. The purpose of the fair was to demonstrate to school children (aged 4 to 11 years old) how important maths skills are in the workplace.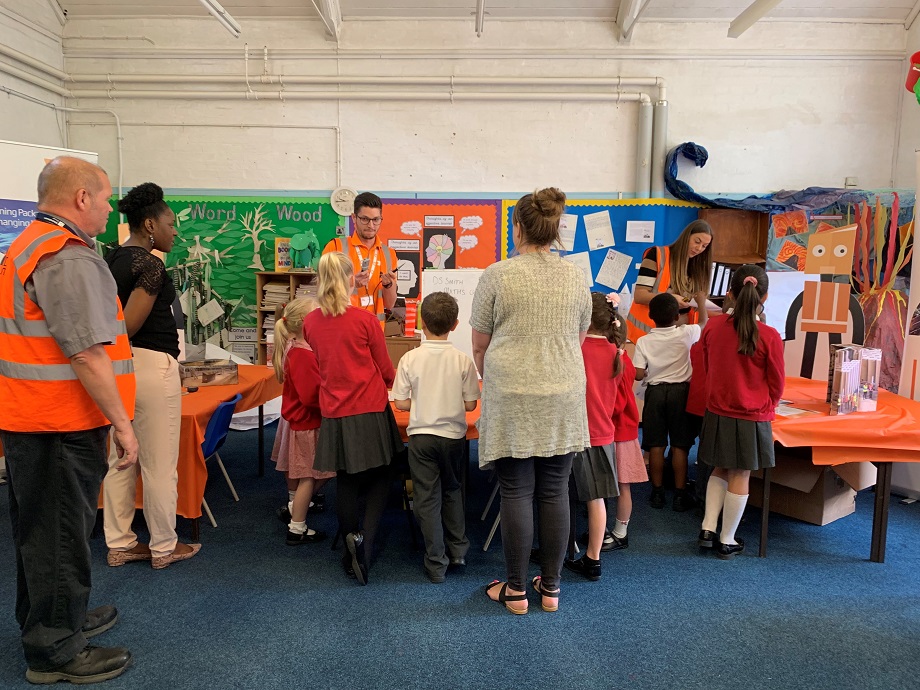 Pupils saw our Box to Box in 14 Days video and participated in maths themed activities, including machine and warehouse deckling and engineering. The pupils were really engaged in the activities, participating and sharing their views.
Steve Ralph, Induction & Training Co-ordinator at DS Smith commented: "I personally hope this session helped to promote sustainability to a younger audience but also demonstrated how important maths is in later life and what a great company they have on their doorstep."
Mrs Miller, the organising teacher said: "Thank you so much – the children have really enjoyed the sessions. It was great for them to see what a local company does and brilliant to be able to build on our discussions about recycling earlier in the year as well as letting them see maths in a different context."
A fair amount of planning and preparation work went into ensuring this community activity was a success. From a business prospective, we do a lot of community work in the local area already which is great for raising our profile locally with the next generation. What was different for me about this activity was seeing teams come together across the business that wouldn't ordinarily do so. This allowed staff the opportunity to develop new working relationships, problem solve in a group, and adapt to a new team setting. All vital opportunities to exercise versatility and team work.

— Ben Jennings, Kemsley Paper Mill Manager
The school has now asked that we return in the spring term to continue supporting the development of their pupils using maths themes such as understanding and developing graphs, weighs, measurements and distance.