Aschaffenburg Mill Offers Scholarships to Support Students
Each year, DS Smith Aschaffenburg paper mill supports local students through a scholarship fund called 'Deutschlandstipendium'.

This year, DS Smith is supporting three students from the Technical University Darmstadt. During the scholarship ceremony, our Laboratory Process Engineer, Shafiq Wali, presented them with official scholarship certificates.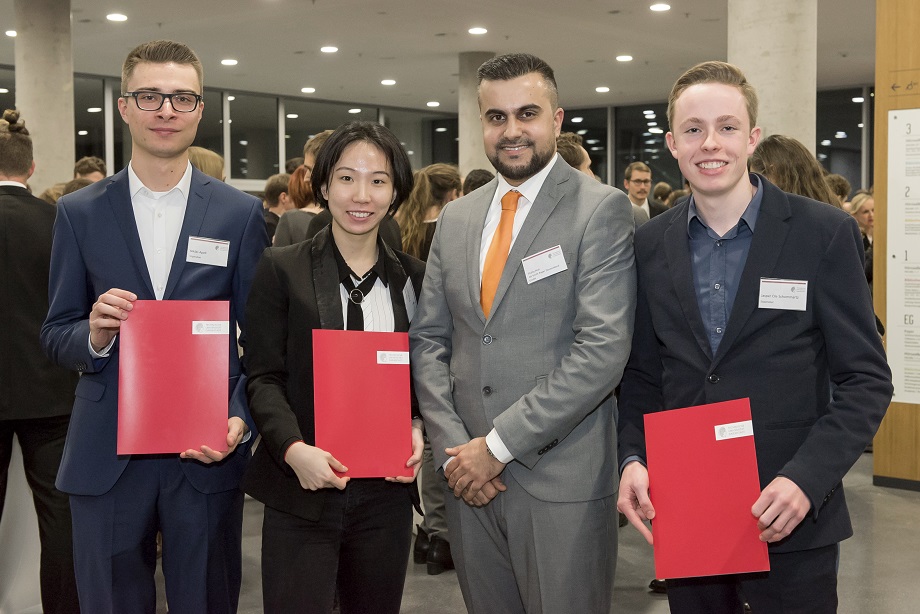 The scholarship provides students with financial leeway and enables them to fully focus on their studies.
In addition, the 'Deutschlandstipendium' enables a more intensive exchange between the papermaking industry and students, and offers young scientists the opportunity to get to know companies better.
The recipients of our scholarship were invited to visit Aschaffenburg mill in March, when they attended an extended mill tour and learned more about the production and technology. They were also provided with details around practical work experience, internships, and future employment with DS Smith.
Shafiq Wali, DS Smith Laboratory Process Engineer, commented:

Every year we are proud and excited to support students from the TU Darmstadt. We are not only helping them with their studies but also investing into upskilling the future workforce which is so needed in the papermaking industry. Education and sustainability are at the heart of everything we do on our journey to Redefine Packaging for a Changing World.