DS Smith Aschaffenburg Paper Mill receives the 'Blossoming Company' Award
On the 21st of October 2019 at official ceremony in Feucht, near Nuremberg, a team from DS Smith Aschaffenburg paper mill received the Blossoming Company award, which was recognition of their outstanding achievements in protecting valuable local environmental resources.

Our Aschaffenburg paper mill was not only the first Bavarian paper mill to receive this award but was also the first company in the Bavarian Lower Main region to be recognised by the Ministry of Environment and Consumer Protection within the framework of the Bavarian Blossom Pact.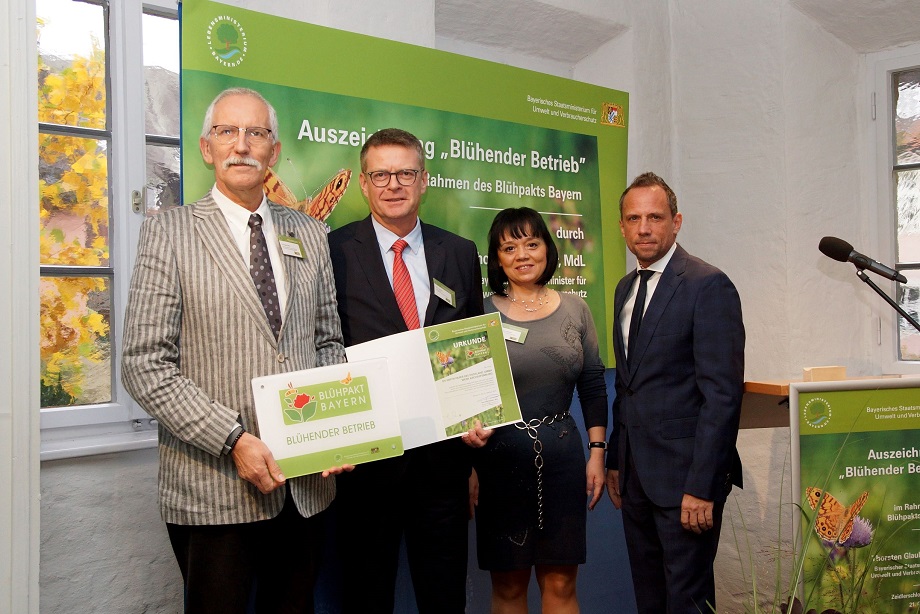 On the picture from left to right: Traugott Reis, Envinronment and H&S Manager – DS Smith Paper Deutschland GmbH; Ulrich Albert, Managing Director – DS Smith Paper Deutschland GmbH; Katharina Gritzka, Assistant to the Managing Director and Communications Coordinator - DS Smith Paper Deutschland GmbH; Thorsten Glauber, Bavarian State Minister for the Environment and Consumer Protection, Thorsten Glauber (MdL)
The Blossom Pact is an initiative for insect protection that aims to preserve and strengthen the diversity of species within the Bavarian region. In winning the Blossoming Company Award DS Smith had to demonstrate a commitment to protecting endangered habitats by designing their open spaces to preserve environmental resources and allow insects to thrive and flourish in natural conditions.
Staff and management from the paper mill have been involved in a variety of sustainability initiatives which have been recognised by the Ministry as to significantly contributing to an improved local environment. Activities included engaging with the Nature Conservation Authority of the City of Aschaffenburg and various horticultural experts, through to compiling inventories of existing green areas and native plants whilst actively being involved in wildlife and floral conservation – including the removal of plants not native to the local environment and the installation of insect hotels.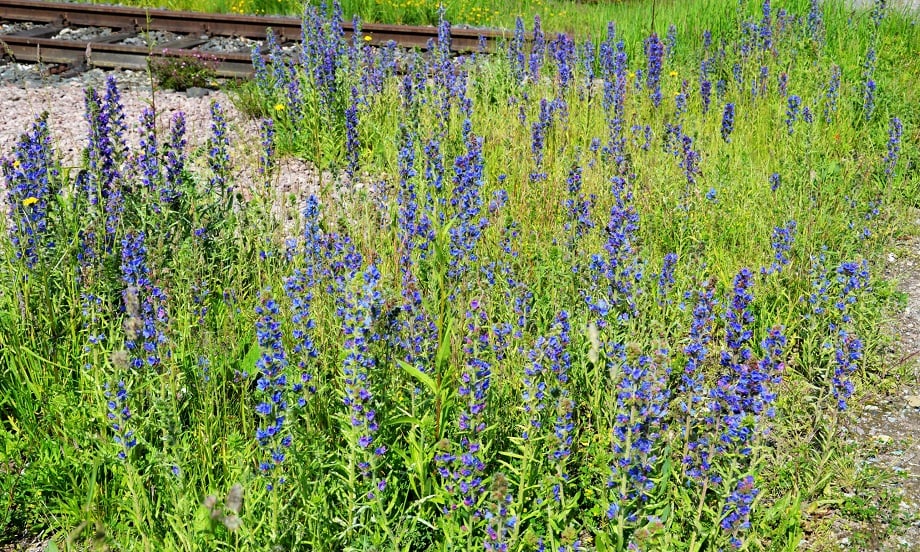 Commentating on receiving the award, Ulrich Albert MD at DS Smith Paper in Aschaffenburg said:
Everyone here at Aschaffenburg, and indeed across DS Smith, are delighted to receive this recognition – it is testament to the hard work and dedication put in by everyone at the mill. At DS Smith, as part of our purpose to redefine packaging for a changing world, we are committed to being a responsible neighbour in the communities in which we operate.
Mr Albert continued; "We are proud of what we have achieved to date, but our work to protect the local environment does not stop here. We'll continue with all the work we are doing, and we have may plans to include; perennial and tree planting, setting up more insect hotels and bird nesting boxes and the exciting installation of a peregrine falcon nest box with a live video monitoring feed, which we will share across our organisation and the wider community"
I am grateful to you that you also live the image of a community spirit in your businesses here and also show your contribution to the outside world for more species protection and more biodiversity.


— Thorsten Glauber, Bavarian State Minister for the Environment and Consumer Protection
The ceremony was attended by companies and organisations receiving the Blossoming Company award including DS Smith. As DS Smith Paper Deutschland GmbH is the first company in Aschaffenburg and surrounding area to receive the award, Jürgen Herzing, Mayor of Aschaffenburg City, Marc Busse Head of Aschaffenburg's Office for Environmental and Consumer Protection, and Andreas Elsner, Head of Innovation at Aschaffenburg Chamber of Industry and Commerce joined DS Smith for the presentation of the certificate.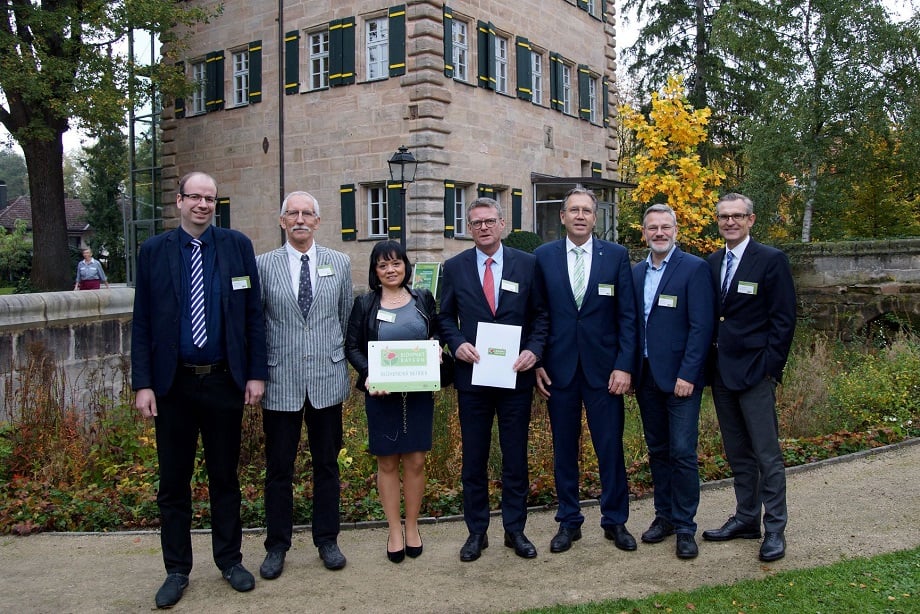 Dr. Thorsten Arl, Managing Director of the Bayerische Papierverbände (Bavarian Paper Industry Association) was also present at the award ceremony as DS Smith is the first Bavarian paper mill to receive the Blossoming Company recognition.