DS Smith Paper celebrates International Women in Engineering Day 2019
23 June 2019 is International Women in Engineering Day (INWED), a day to raise awareness of the career opportunities available to women in engineering disciplines. This year DS Smith spoke with an engineer from our Viana Paper Mill.
Launched in 2014 to celebrate the 95th anniversary of the Women's Engineering Society, INWED takes place every June 23rd. DS Smith is delighted to have women working in strategic engineering positions, so for INWED 2019, we've engaged with one of our newest engineers, based out of Viana Paper Mill, Portugal.
Susana Marques achieved her master's degree in Chemical Engineering from Aveiro University, Portugal and the Technical University of Denmark. As part of the Paper Production Department at Viana Paper Mill she plays a major role in continuous improvement, specialising in productivity and efficiency.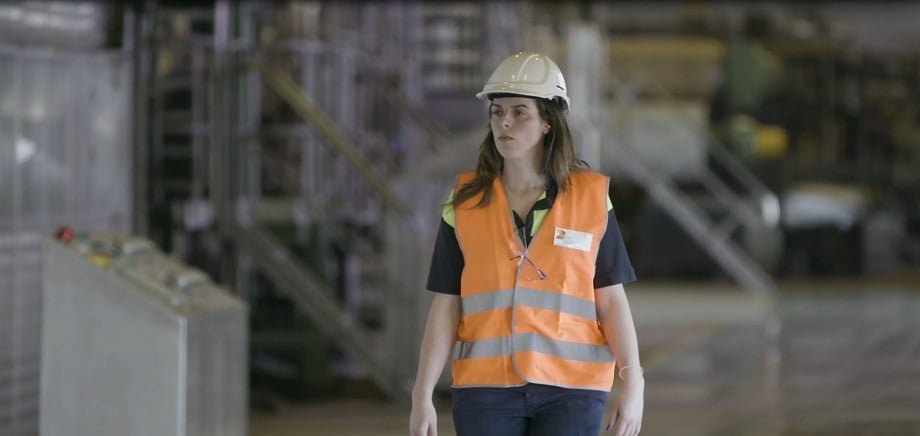 Susana said:
Despite DS Smith's size, with employees all around the globe, I feel a valuable part of the value chain. Both men and women working as a team is essential in any industry, each providing different skill sets and experience. My main focus at present is on optimizing safety, quality and productivity, ensuring the best output for Viana Paper Mill.
Last year we chatted with Jelena Brown who joined our Graduate Scheme at Kemsley Mill, in the UK, following her graduation with a master's degree in Chemical Engineering from Cambridge University. She is currently Plastics and Waste Processing Development Manager at Kemsley Mill.
Jelena said:
I've always been interested in sustainability and working with recycled products in a sustainable industry was a great opportunity. At Kemsley I've been involved in large-scale projects from the start, even as a graduate, today I'm responsible for ensuring we produce the best quality product possible. I find working with the operators and teaching them how to work with new technology extremely exciting, making them as enthusiastic about it as I am!
In 2018 we spoke with Chiara Lucarotti, who holds a PhD in Biochemical Engineering and is finalising her post-graduate paper specialisation in Lucca Mill, Italy, to support her work in the paper industry. She works in the mill's stock preparation area, creating added value to our Supply Cycle right from the point that materials enter the papermaking process.
Chiara said:
It's great to find colleagues here with different backgrounds and experience. As a process engineer in the stock preparation area, I can have a big impact on the quality control and laboratory practice to get the best quality paper into our machines. On daily basis, my job is to provide a technical explanation to the problems encountered by operators. I often find that, as a woman, I have a different perspective when looking at certain problems – which leads to alternative solutions.