Has COVID-19 changed attitudes to sustainability?
Across the globe, COVID-19 has impacted on every aspect of our lives. So does this mean sustainability initiatives have taken a back seat, as consumers and companies focus on staying healthy - and even staying in business? Our experience suggests the opposite.


About Niels Flierman - As Head of Paper at DS Smith, Niels is focused on growing our business and driving innovation in the paper industry. During his career he has managed some of the largest paper mills in Europe, achieving operational and commercial success. He has also previously worked as a chemical engineer and has a Masters in Paper-Making Science and Technology.
Believing in a better way to do business
During the COVID-19 pandemic, it would have been easy for consumers and organisations to overlook sustainability. In fact, it has caused us all to think differently and do things even better. From the media to governments across Europe, there has been a focus on a post-COVID 'Green Recovery' and 'Building back better' programmes to kick-start the world economy through sustainability initiatives.
We have witnessed an increasing number of organisations driving their operations and products to be more sustainable and consumers are leading the charge for change. We have just completed a new study in partnership with Ipsos MORI across 12 European territories which shows despite the COVID-19 crisis, consumers want to buy from businesses that care about building a more sustainable world. For example, 85% of consumers want to buy products that use as little packaging as possible. Almost a third admitted they have stopped buying particular brands altogether because their packaging was not sustainable.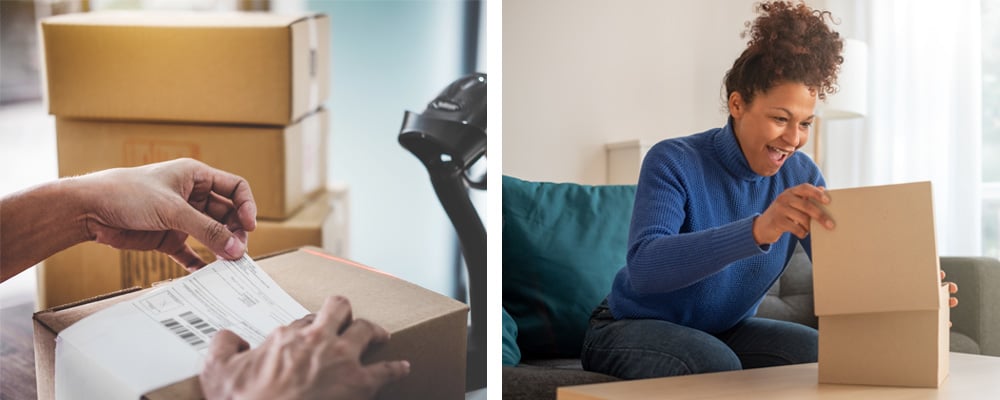 Sustainability sits at the heart of our business model and we are already keeping valuable resources in use, designing waste out of customer supply chains and protecting the natural resources too. In September we launched our new Now & Next Sustainability Strategy to set out ambitious targets for the future as well as renewing our commitment to existing projects and goals.
With many global brands now committed to making their packaging 100% recyclable by 2025, we have brought forward our own pledge to 2023 and are focusing on delivering sustainability that can add value right now.
Problem plastics won't go away
Problem plastics continue to be front and centre to consumers, so brands and retailers come to us to help them find sustainable alternatives and more easily recyclable materials. That's why we are part of the 4evergreen Alliance, which supports innovation in product design for recyclability and calls for the development of optimised collection systems and appropriate recycling infrastructures.
Our finished paper products support our move towards a circular economy as rates of paper-based packaging (84% paper vs. 40% plastics)1 are significantly higher. Through our shopping survey we concluded more than six in ten (62%) consumers would be willing to pay more for food products that contain less plastic packaging.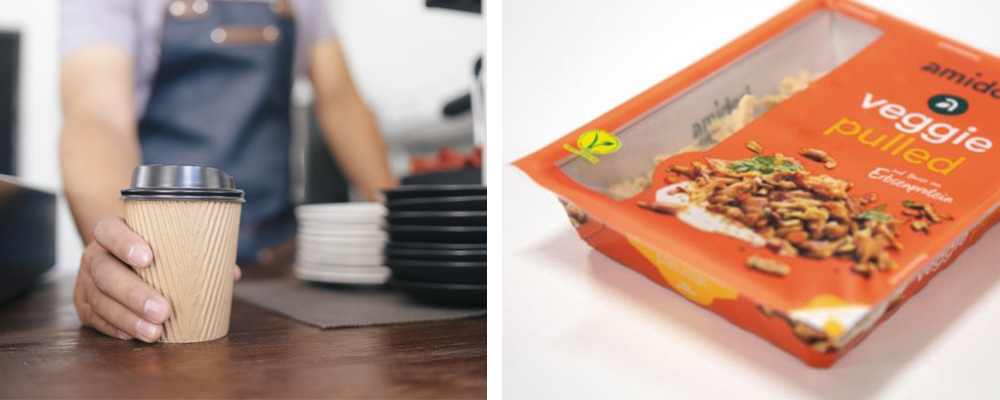 Our dedicated designers, R&D and Innovation teams are also at the forefront of replacing problem plastics and finding solutions for hard to recycle materials like coffee cups. We have partnered with Aquapak to replace hard to recycle plastic windows (the type you see in pasta boxes for example) with a new, water soluble and biodegradable polymer.
Better paper leads to better packaging
Currently, fibre in our packaging can be recycled up to 25 times and we are working hard to use no more fibre than necessary to make our papers as sustainable as possible. Reducing the total amount of material used in packaging is another challenge we are embracing, together with dealing with it at the end of its life. Can it be easily recycled? Is the recycling information on pack clear? Is the right recycling infrastructure in place?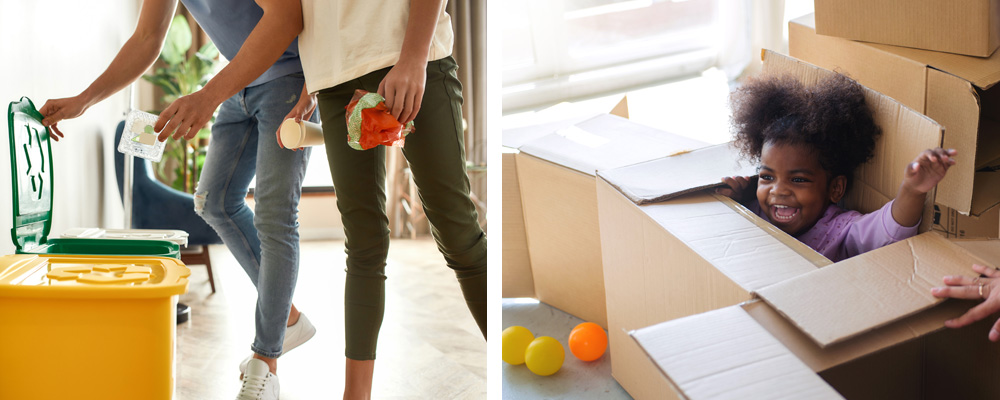 We may still be in the middle of the COVID-19 pandemic, but to keep up the sustainability momentum, and build back better, we must all continue to look ahead.
12018 Eurostat recycling