Transport packaging for Valeo
Optimal protection for overseas shipment of steering wheel switches – this solution is winner of the Deutscher Verpackungspreis 2016 (German Packaging Award).

Challenge: Minimise risks, reduce costs
Those who export goods overseas in large quantities need safe and cost-optimised transit & transport packaging. The automotive and commercial vehicle supplier Valeo wanted to take no risks when shipping its steering wheel switches and challenged DS Smith to design a solution.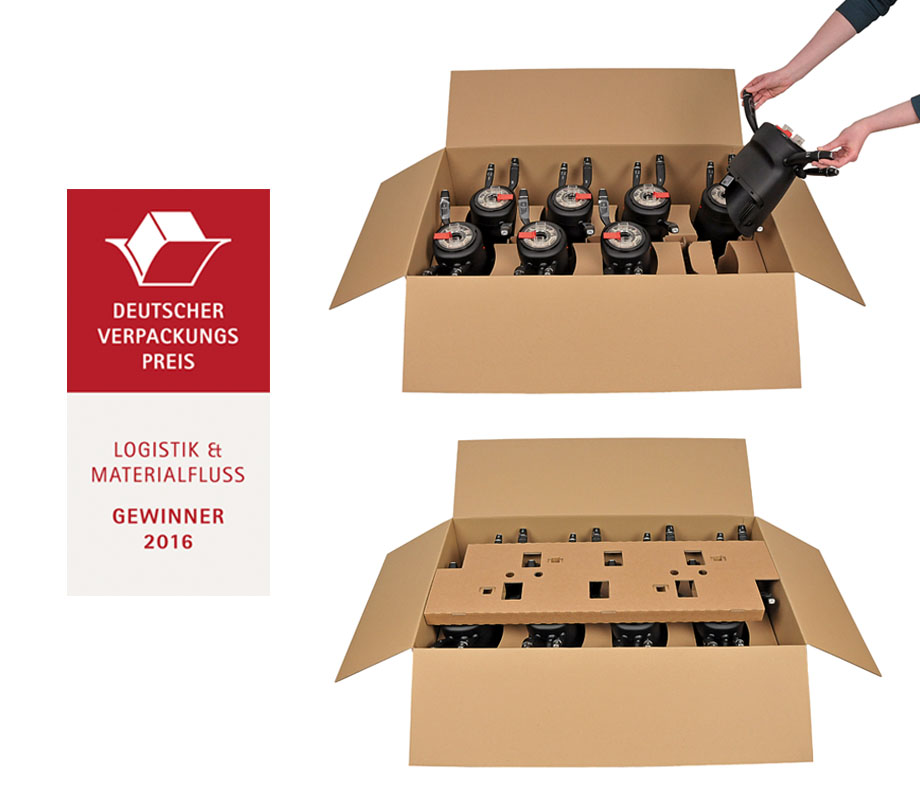 Our approach: Clever design
The packaging system developed by DS Smith has an interlocking padding made from corrugated cardboard, which allows the shock-proof fixing of a total of eight steering wheel switches. Thanks to a clever coupling mechanism the pads can be quickly connected to one another without additional tools. This allows Valeo to package the components time and cost-efficiently. And the removal by the production employees on the assembly line on site is just as quick and simple. As the painted visible surfaces of the steering wheel switches have no contact to the padding during transportation, the solution also reliably prevents scratching and other surface damage.
Results: High protection and optimised logistics
High level of transport protection of the components and their surfaces with a clever coupling mechanism and an innovative protective padding
Optimum pallet utilisation and optimum use of room within the containers, as two corrugated pallets can always be stacked on top of one another.
Quick and cost-efficient packing