DS Smith helps people with disabilities in France by creating a low-cost package for an innovative product
Do it your'sel is an association that organises the manufacture, promotion and sale of 'Do it yourself' salt – a unique product that not only tastes good, but does good things for the community.

The recipe is simple. The bottles of Do it your'sel are filled with sea water saturated with reconstituted salt from the famous salt marshes of Noirmoutier. Simply pour some water onto a plate, wait a few hours for evaporation to occur and the salt appears as crystals on the plate! More importantly, 100% of the profits from Do it your'sel are donated to support those with multiple disabilities.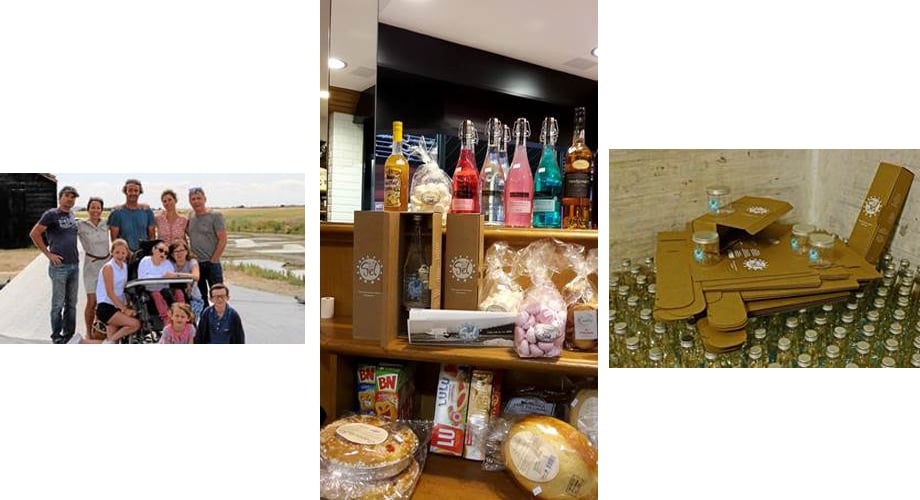 Challenge:
Doityour'sel needed packaging in a hurry in order to get into shops before the busy Christmas period. The packaging also needed to reflect the honest, natural product it contained and, of course, protect each and every glass bottle. A single broken bottle meant less support for those who need it.
Our Approach:
DS Smith's packaging strategists in Anjou, France took responsibility for all the technical costs and development of the packaging designed for Do it your'sel as a show of support for the worthy cause. The entire team worked on creating an attractive and elegant packaging in a record time of one week so that it could be available for sale for the holiday season.
Result:
More sales thanks to the great on-shelf look for the product
Fast design and production to maximise the crucial holiday season
Managed risk by ensuring maximum protection for breakable glass bottles
A wonderful feeling a satisfaction for DS Smith employees in Anjou, France for supporting a noble cause