Open Day of the Canoe-Club-Fulda
DS Smith supports corrugated cardboard boat race. On this year`s Open Day of the Canoe-Club-Fulda lots of activities for every age took place. As every year the highlight of the event was the well-known corrugated cardboard boat race, which was sponsored by DS Smith Packaging the 7th time in succession.
Creativity and an inventive mind were asked as young and old started to build and design their cardboard boats. The only condition was to use solely corrugated cardboard and adhesive paper tape to build the boats. This was necessary to ensure a proper recycling afterwards. And because DS Smith sponsored the whole materials, everything people needed to bring with them were a great deal of enthusiasm, creativity and fun. Even many apprentices and students of the DS Smith plant in Fulda participated on the race to demonstrate their abilities and handling skills with corrugated cardboard.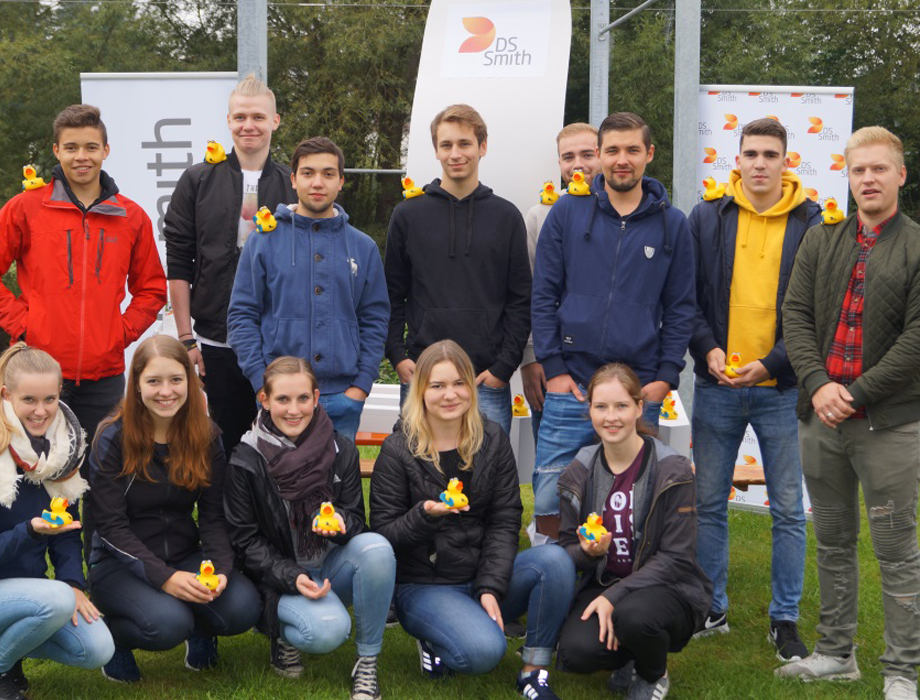 The students and apprentices of the DS Smith plant in Fulda participated at the event and had great fun.
After the busy creators finished their work, the maiden voyage was due. That caused lots of paddle fun and some wet clothes. For the happy winners there were attractive prices which were – among others – provided by DS Smith as well.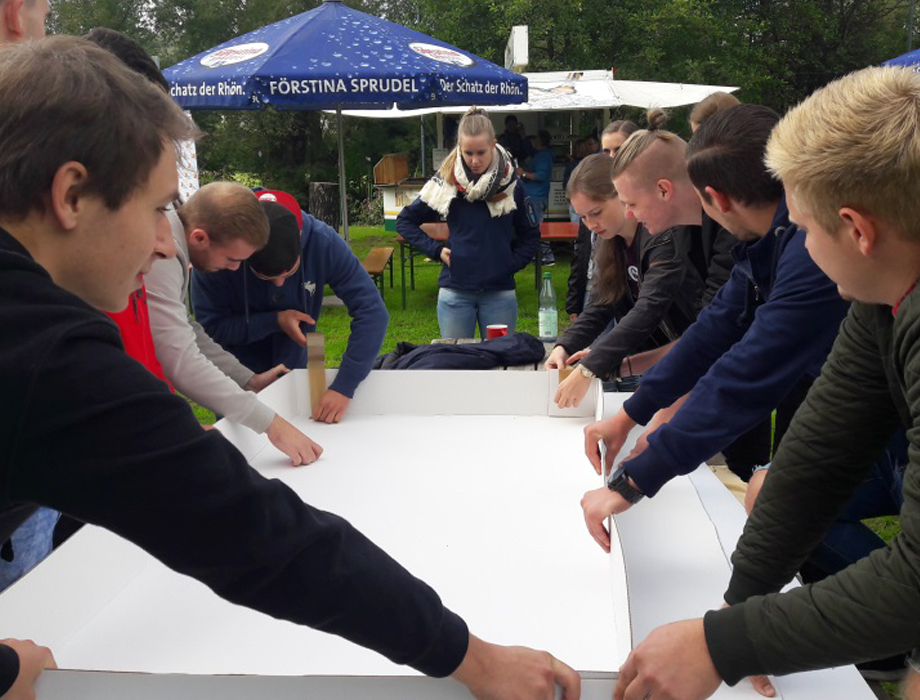 Together the teams successfully developed several corrugated cardboard boats.
But the canoe sport didn`t miss out either: test drives under expert guidance were offered and also stand-up-paddling and canoe-polo were on this year's agenda. Foods and Drinks were well prepared, so that nothing got in the way of a varied day on the river Fulda.