Don't be fooled by 'flawed' recycling rates
When your company receives its latest set of recycling rates it's important to keep a firm eye on the detail and assess how much of your waste is actually being put to best use once it's collected.
Recycling figures can often be based on material collected from your business rather than measuring the amount of waste which is truly recycled. This is such a key consideration as a lack of transparency in what takes place after waste is collected can lead to businesses believing they are recycling much more than they actually are.
Helmut Maurer a waste management expert with the European Commission has commented that such a method of measuring recycling, which is used across Europe, is "flawed", Materials Recycling World (MRW) reported. He said:
"What counts is how much of that recycled material actually re-enters production."
Don't let your recycling go to waste
One of the most important factors to examine is whether your recyclable materials are going through real recycling processes or simply being incinerated to produce energy from waste (EfW). Put simply incineration is not recycling. It should be for general waste only and not for recyclable materials.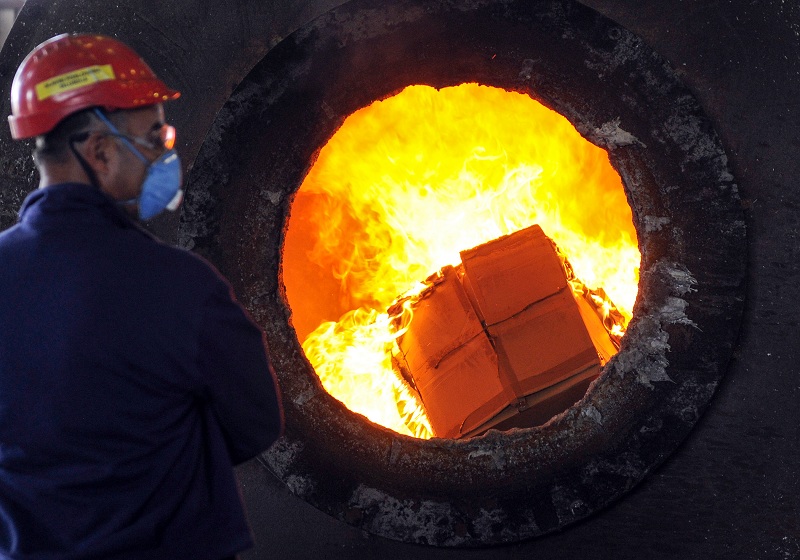 This is because incineration fails to recover the energy from processes used to create products and once it's burnt, you can't get that material back.
Incineration is deemed so much of a barrier to obtaining the true value of our resources that solutions such as introducing an incineration tax are being seriously considered by leading politicians and government bodies.
DS Smith's Customer Account Director, Tom Campbell-White said:
"Businesses certainly need to keep an eye on the detail when they are examining their recycling rates as it's all too easy to be confused by what your waste management company is doing.
"I've had direct dealings with companies in the past who were convinced they had processes in place to achieve extremely high recycling rates of up to 90%. It's only when we delved into more detail that it became apparent that what they were looking at was not recycling rates at all, they were in fact collection rates, which didn't tell the full story.
"This is an important factor for businesses to consider as they do not want to be declaring recycling rates to the public which are not strictly accurate."
Don't ignore your recycling collection rates
Taking a keen interest in your company's collection rate for recycling is still an important exercise for businesses to undertake, as it is intrinsically linked to how much of your material you will be able to recycle.
However, it can be a real challenge for some companies to implement successful recycling initiatives on their premises, in particular for those which don't have the time or resource to dedicate to them. That's why many companies turn to a provider that can put in place a recycling service which strips out complexities and streamlines collection processes to the specific requirements of a company.
Tom Campbell-White added: "Once successful collection processes have been established at your business it is so important that you don't let all that good work go to waste.
"Don't settle for sending your recyclable materials to be incinerated and make sure you're getting the real picture when looking at your recycling rates."