Boris Johnson visits DS Smith's West London recycling depot
MP for Uxbridge and South Ruislip visited DS Smith's recycling depot in Uxbridge on 28th February 2019.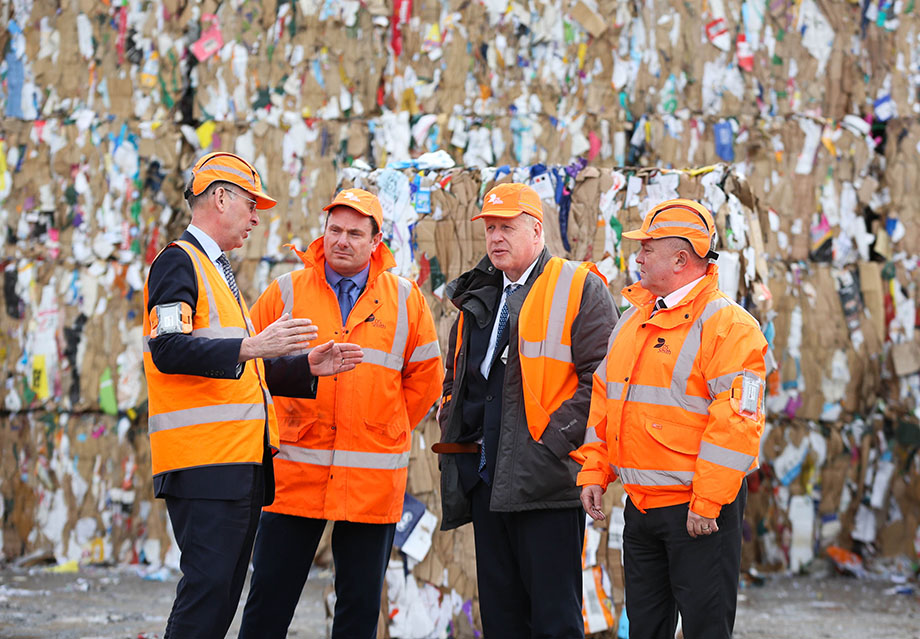 Yesterday DS Smith welcomed Rt Hon Boris Johnson MP to its West London recycling facility. Discussions were held on DS Smith's sustainable business model and key elements of the government's ongoing consultations on the UK Packaging Waste Regulations and its Resources and Waste Strategy.
DS Smith showed Mr Johnson its industry leading standards for recycling, which are implemented by the FTSE 100 company across its sites. Key figures from DS Smith, including its Recycling Division UK Managing Director, Mathew Prosser, focused on the importance of quality and shared its "8 must haves for recycling" that ensure DS Smith's material is suitable for reprocessing.
With the boom of e-commerce and changing shopping habits, pressure is mounting to improve the use of natural resources and design smarter, more sustainable packaging. With packaging, paper and recycling capabilities, DS Smith operates a circular business model that offers its customers a practical solution, including the ability to make, deliver and recycle carboard packaging into a new box within 14 days.
Peter Clayson, Head of Government and Community Affairs said:
We welcome the government's increasing focus on recycling and sustainability. At DS Smith we have a purpose of redefining packaging for a changing world, helping communities to continue to thrive in this rapidly changing environment. The continuous work we do with the government will enable us to build a better future for consumers and the environment.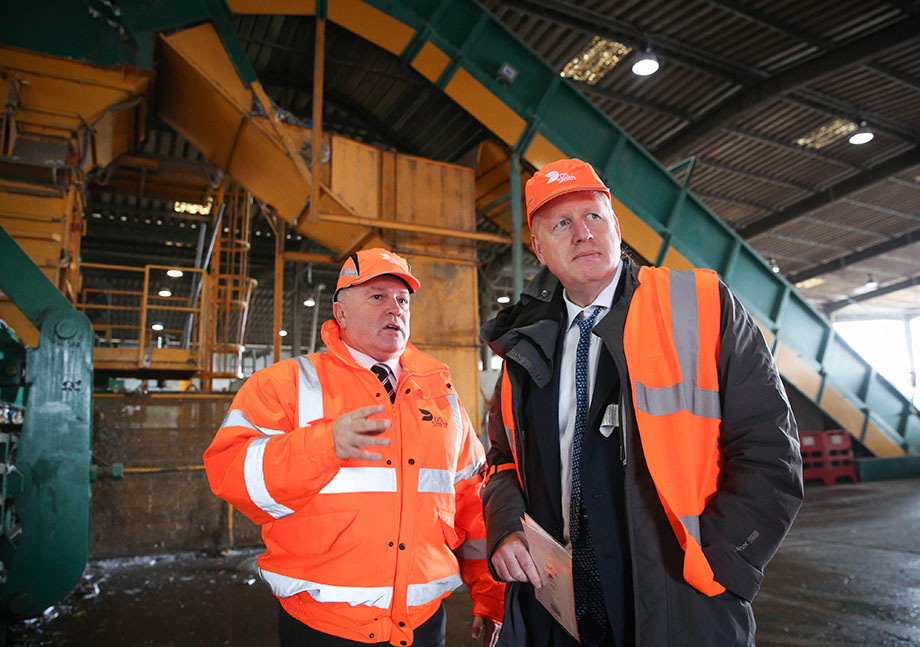 Boris Johnson said:
Following my visit to DS Smith's Uxbridge recycling depot, I can see how critical it is that government continues to collaborate with industry experts around the Resources and Waste Strategy. Businesses such as DS Smith provide government with hands-on advice that will allow the UK to further strengthen its position as a leader on environmental and economic policy. Sustainability is a top priority for me and it has been fascinating to learn more about the circular business model operated by DS Smith here in my constituency.
Responsible for over 250 operations across the globe, DS Smith also runs a successful community programme focusing on education and environment in the local areas in which it operates. Through this programme, the packaging giant hopes to pass on its expertise in recycling and the circular economy to future generations. The company works with numerous local stakeholders, including schools and governments to drive understanding and innovation.