Sir David Crausby visits DS Smith Bolton Recycling Depot
On 15th March 2019, DS Smith's recycling depot in Bolton welcomed Sir David Crausby, MP for Bolton North East, for a tour of the facility and its recycling operations.
This is part of a larger effort by DS Smith to engage policymakers in the issues and opportunities facing our industry. We have met with several UK MPs in March, including the Rt Hon Boris Johnson MP. DS Smith prides itself on being an active voice in the packaging and recycling industry, and welcomes any occasion to drive its sustainability agenda forward.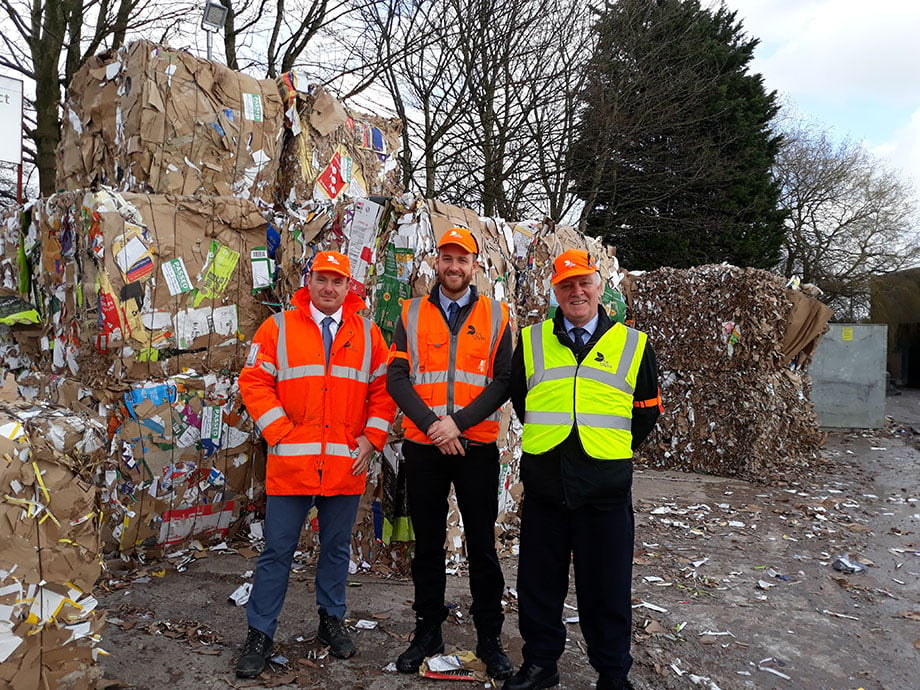 During the visit at Bolton depot, we presented our circular business model which allows us to collect, recycle and make a cardboard box in just 14 days . As the Government's recent Spring Statement 2019 highlighted the focus it is placing on the circular economy, alongside measures to support sustainable, low-carbon businesses, this seemed like the perfect opportunity to explain how we successfully close the recycling loop within our own operations, while developing innovative packaging solutions.
Sir David Crausby said:
We are the first generation that has truly understood the impact our actions are having on the environment around us. It is vital that Government and businesses work together to find sustainable solutions and I welcome DS Smith's expertise in this area as both a member of my constituency and an international operator. Now that I have seen its recycling process in action I am far more aware of how everyday decisions and processes, such as the different bins we use, can have an impact on both the UK and the world around us.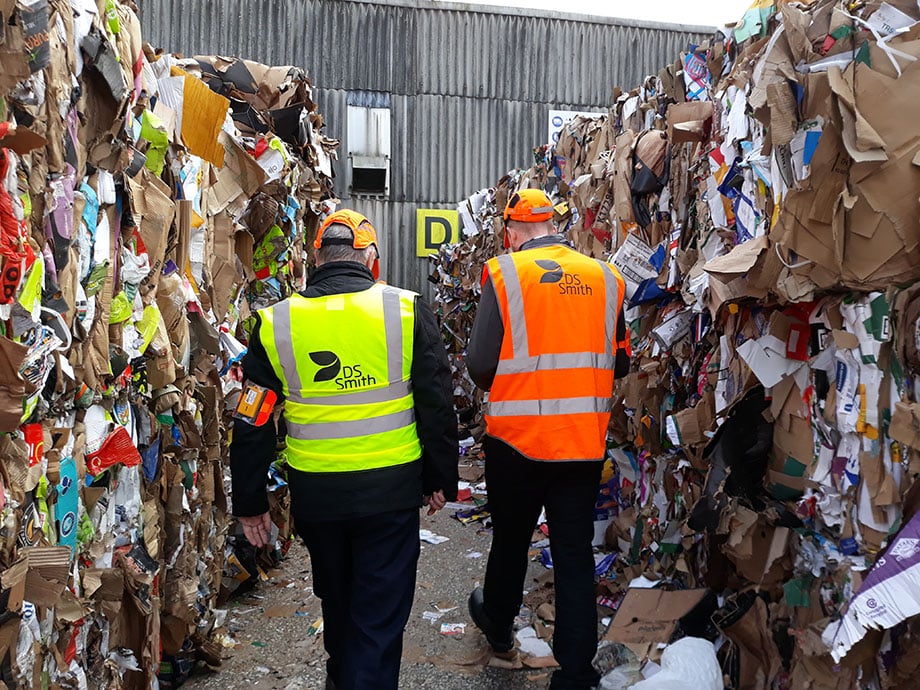 Matt Rendall, UK Operations Director, Recycling said:
We welcome the opportunity to work closely with the Government in connection with its ongoing consultations that directly impact our industry. By sharing our expertise with local MPs, we can inform legislation as it is created to enable a more sustainable future for everyone and remain focused on redefining packaging for a changing world.
Our depot in Bolton employs 41 people and is an active member in its local community. In 2017 it was one of the first winners of the Keep Britain Tidy's Green Space Business Award, which we helped launch as part of our corporate partnership with Keep Britain Tidy. The Award encourages businesses to get more involved into their local community by helping to improve the environmental standards in nearby recreational green areas.DS Smith Bolton also helped to support 'The Friends of Longsight Park'.