FEFCO Influencers Day: visit to DS Smith Brands & Experience office
On Tuesday 19th March, DS Smith welcomed 15 FEFCO Influencers and Journalists from all over Europe, FEFCO Secretary General Angelika Christ and her team at DS Smith Brands & Experience office.

FEFCO is the Federation of Corrugated Board Manufacturers who gathered in Brussels from across Europe for a two-day visit on the 18th and 19th of March. Beside the meeting held at the EU Parliament around the circular economy theme, the programme included the visit of the VPK plant in Dendermonde and a meeting at DS Smith office in Brussels.
During the visit, DS Smith experts and designers have taken the opportunity to demonstrate our expertise in bringing the sustainable material of corrugated packaging to life. After an insightful introduction by the sustainability team, some concrete activities have been organised to demonstrate how strength, flexibility and sustainability can go hand in hand with creativity, personalisation and appealing look & feel for consumers.
The workshops involved demonstrations around three main topics: e-commerce, delighting shopper in store, cost savings and wider supply chain efficiencies. Three stations with related activities have been organised:
Station1: Packaging design for e-commerce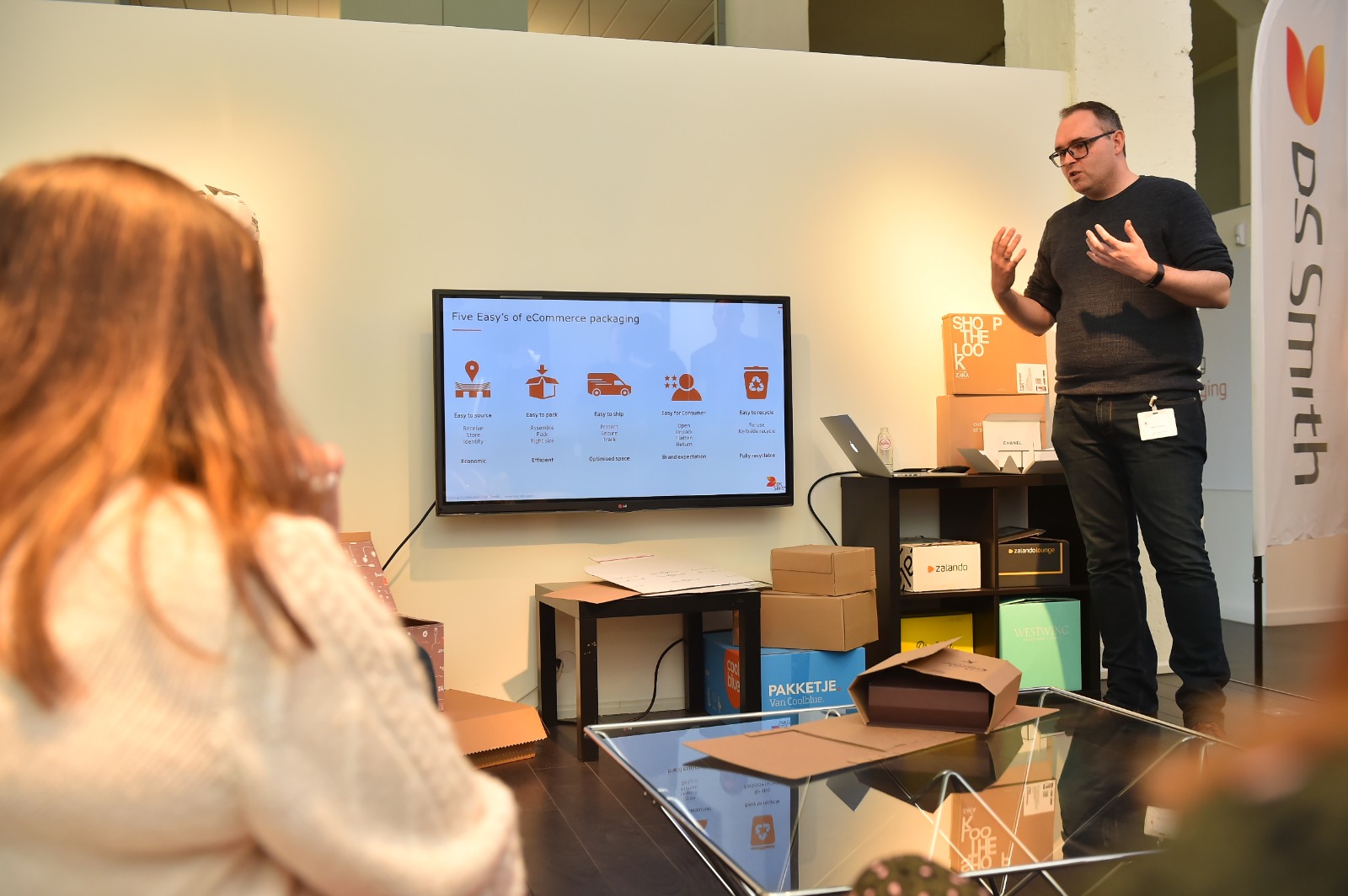 During the workshop the complexity of the supply chain and the last mile as well as the future of e-commerce packaging were highlighted. We saw some of the best in class examples, referring to the key DS Smith insights, developments and best practiced, including DISCS, M2F, EBRO.
Station 2: Delighting shoppers
In front of the virtual store, DS Smith demonstrated the vision and the decision science behind good retail packaging design; how we design with the consumer in mind to get their attention, conveying the message of the brand, and ultimately drive the 'call-to-action'.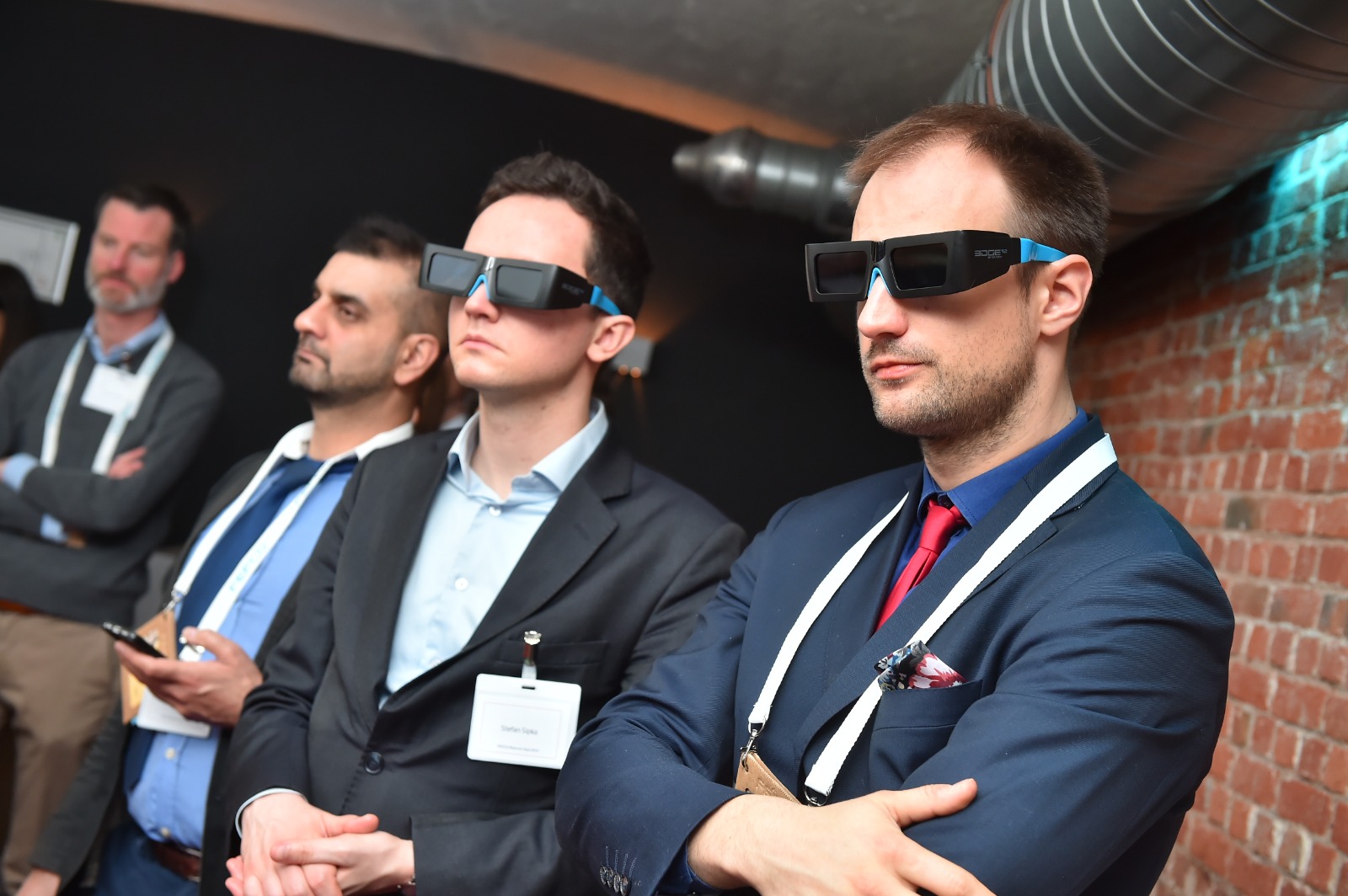 Station 3: Interactive session "pack your Easter egg"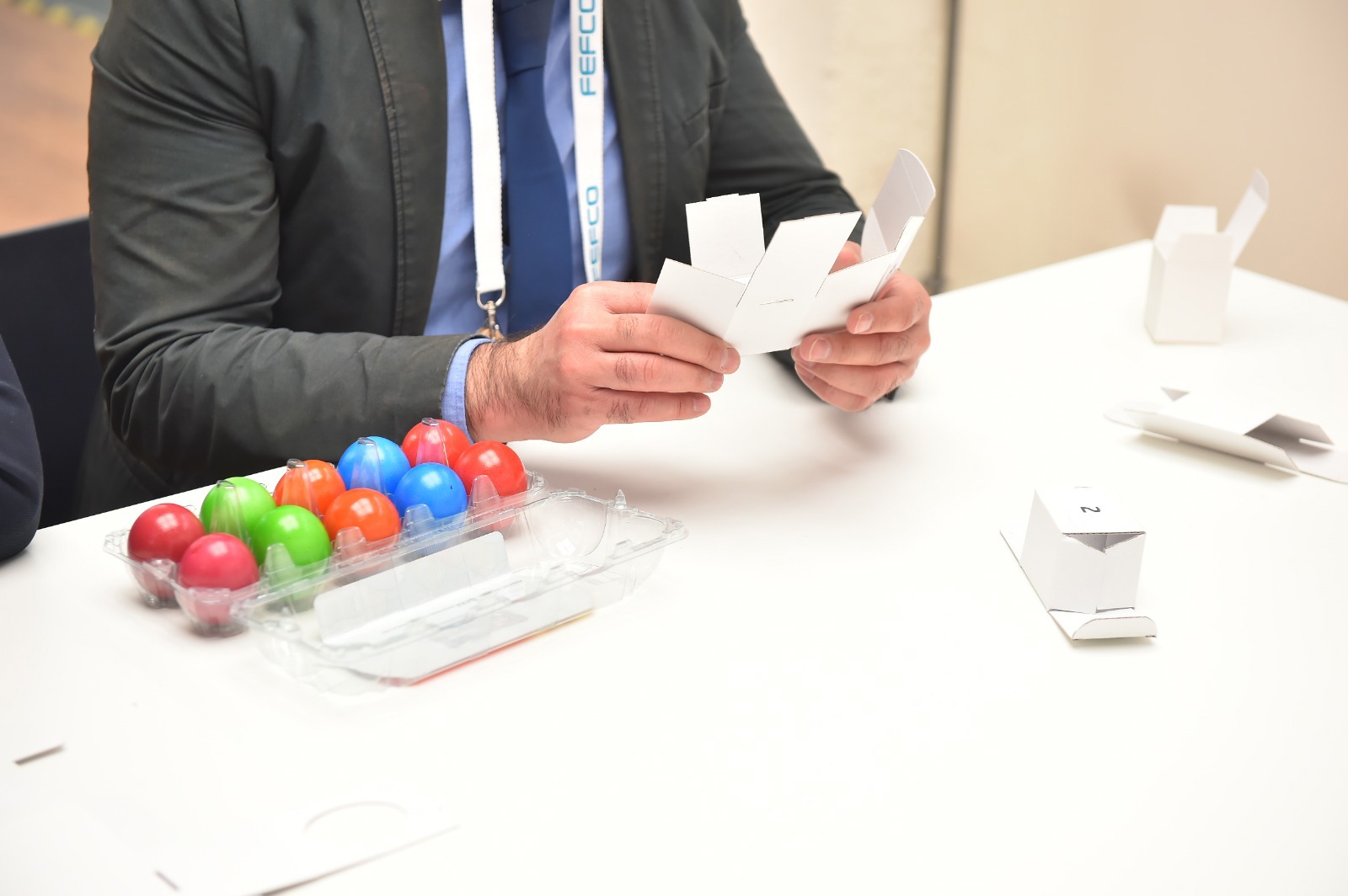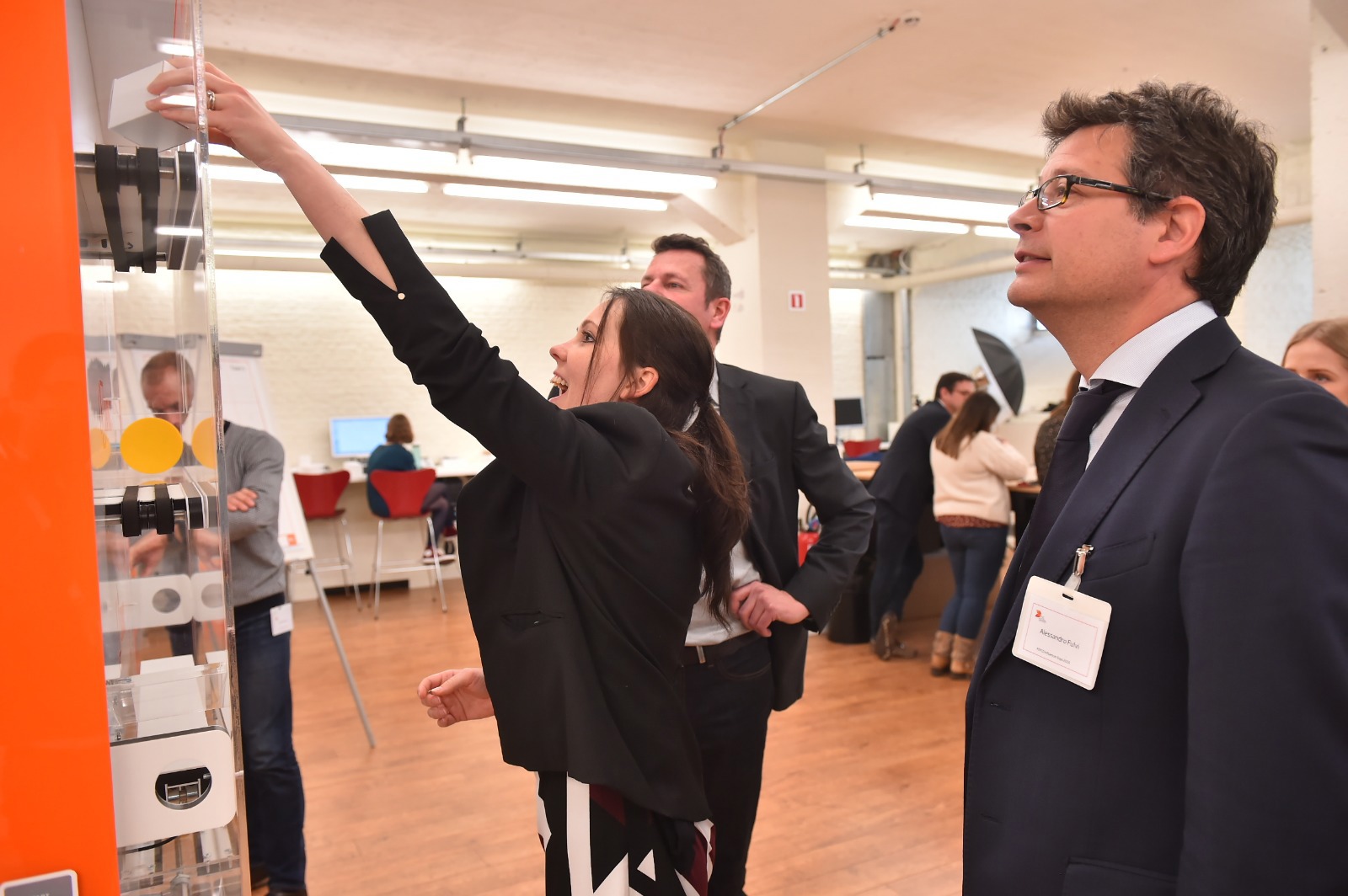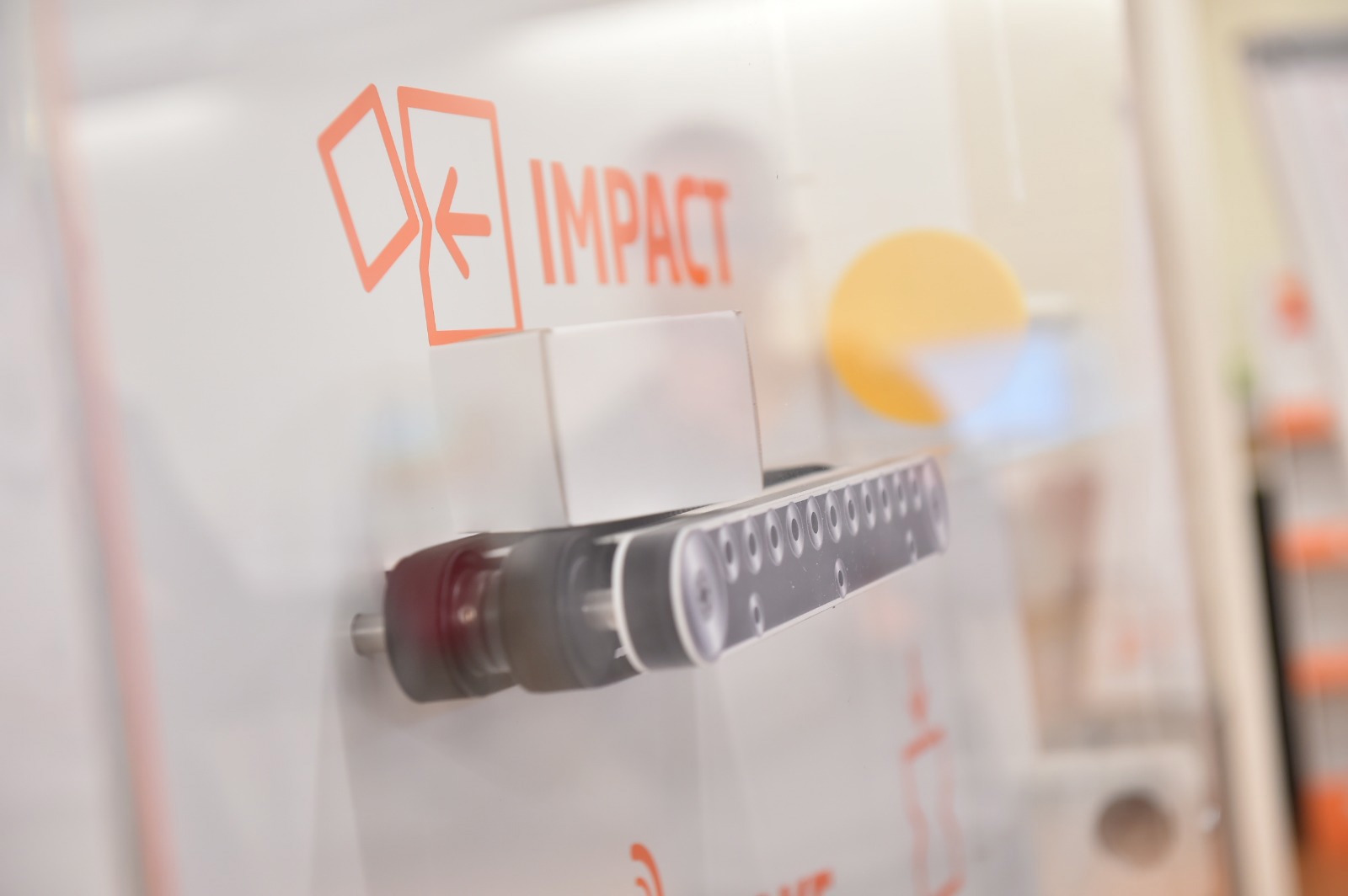 This has been an interactive session where the participants were asked to select the right packaging to pack real eggs, considering protection, usage of material and speed to pack.
Each group took part in the challenge to test their concept, using the DISCS demo test machine.
Overall, a lot of very positive feedbacks has been received from the invitees. The FEFCO Secretary General Angelika Christ, has commented:
This has been one of the highlights of the two days: the Sustainability Challenge opening, the mix of theory and practical part was really great.