DS Smith brings art to life to mark 70 years of Jaguar Land Rover
Leading packaging strategist supports Land Rover Fest Defender Arts Trail in Solihull.

DS Smith – the UK's leading packaging strategist and FTSE 100 company - supported Land Rover's 70th anniversary celebrations by creating ten quarter-sized Defender installations for the automotive company's first ever Arts Trail in Solihull.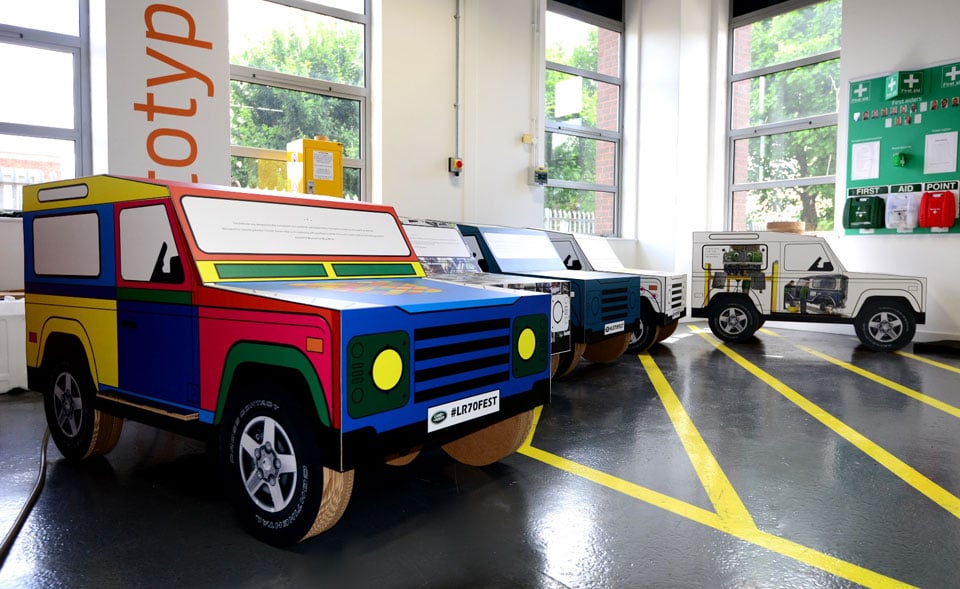 Taking place last weekend, the unique Defender Arts Trail was one of the key features of LR Fest, which attracted thousands of people to Solihull, where millions of Land Rovers have driven off the production line in the last seven decades.
The Defenders were placed to help footfall flow around the different activities. The trail bought art to life in the town centre, with DS Smith's PowerPly triple-wall, heavy duty board models – complete with the outline of the vehicles and their accessories – acting as the canvas for the artwork.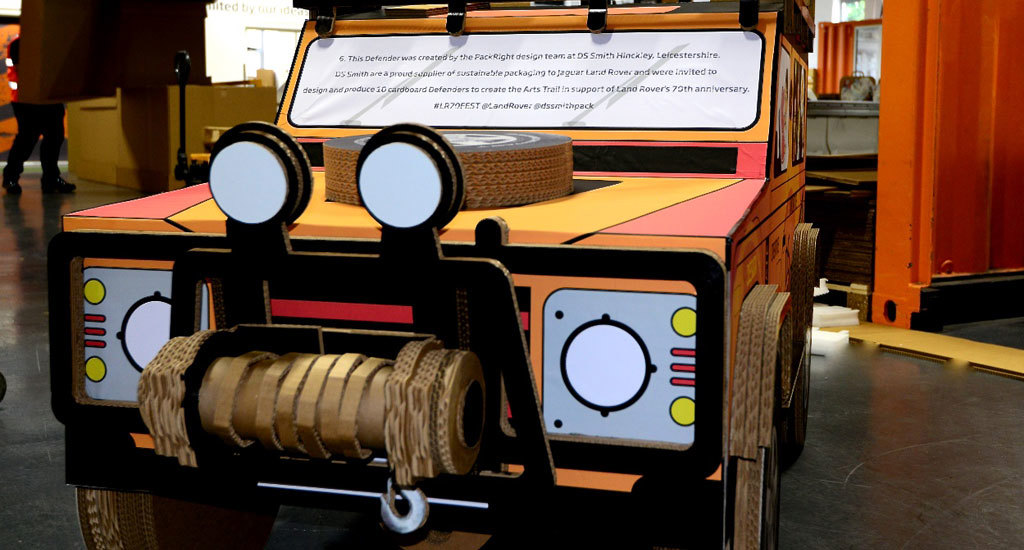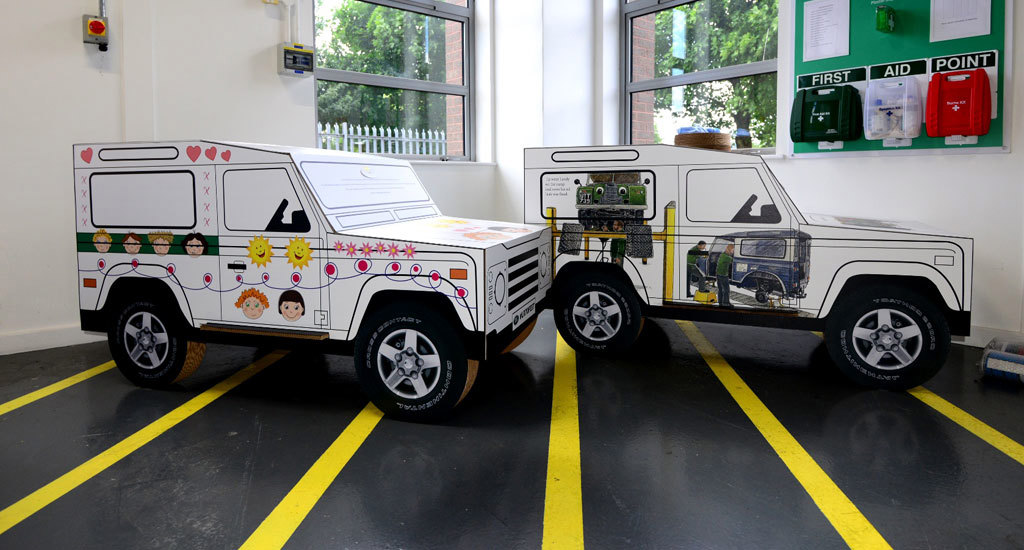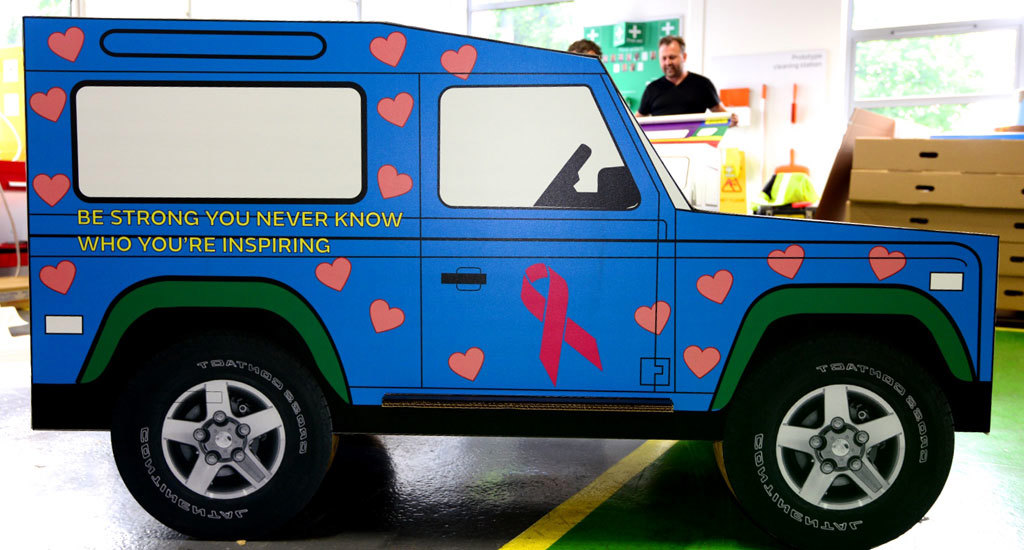 The bespoke Defender models all had a unique design and story to tell, and the list of 'artists' included humanitarian partners what3words, British Red Cross, local organisations and Land Rover Ambassadors. Land Rover Design, based in Gaydon, created their installation to represent their personal stories and the affection for the Defender as an iconic member of the Land Rover family.
DS Smith completed the trail by designing a Defender, which represents its market-leading international packaging business. It was created by the company's PackRight design team at Hinckley, Leicestershire, which is responsible for supplying sustainable packaging to Jaguar Land Rover.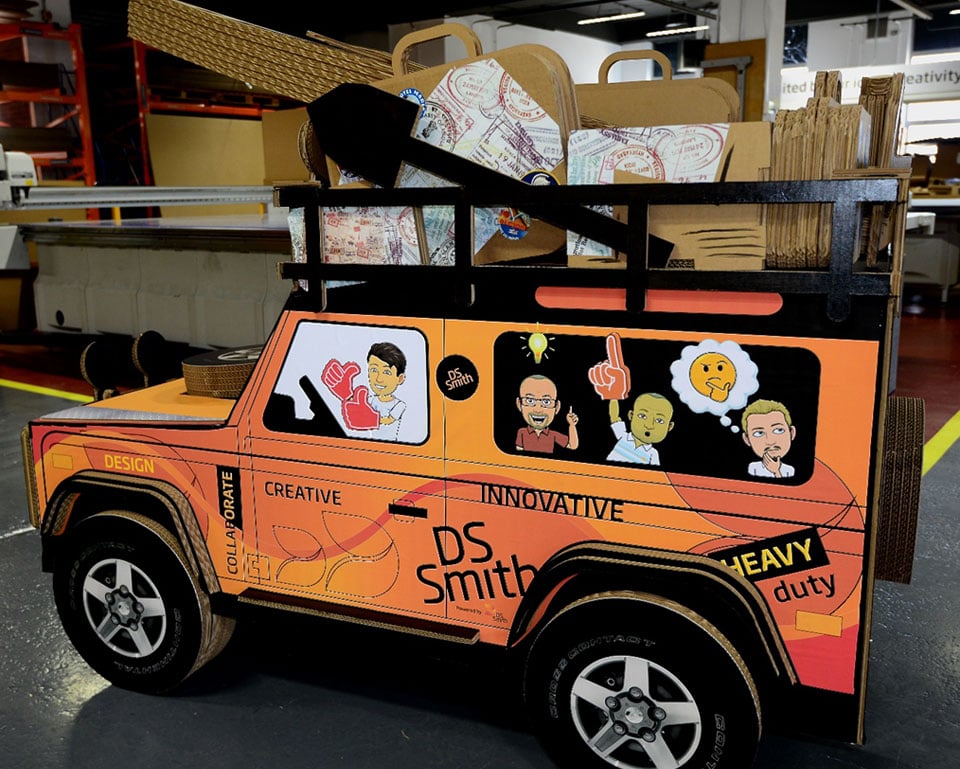 Thanks to the robust design and materials, all ten Defenders survived the festival and will now embark on a journey across the Jaguar Land Rover UK sites.
We are really proud to be able to support Jaguar Land Rover with the creation of the Defenders for the Arts Trail. Each one has been carefully designed and individually decorated, and we had the privilege of producing our own version of the Defender, which channels our brand and business.


— Peter Foot, Marketing and Innovation Director, Heavy Duty Division, DS Smith UK
For more information on DS Smith UK, please visit: https://www.dssmith.com/uk/packaging