DS Smith Displays Ibéria: five-times winner at the 2018 POPAI awards
The specialised Displays factory for DS Smith in Portugal was recognised with five awards at the POPAI AWARDS Gala in Lisbon, Portugal. These awards want to praise excellence in the most original and effective creations by the point of sales industry.
DS Smith won one gold Indian, three silver and one bronze in the categories of Drinks – Islands, Drinks – Displays, Food – Special Installations, Food – Displays, and Household Cleaning – Islands, with displays developed for our clients Unilever, Nestlé, Pepsico and Sogevinus.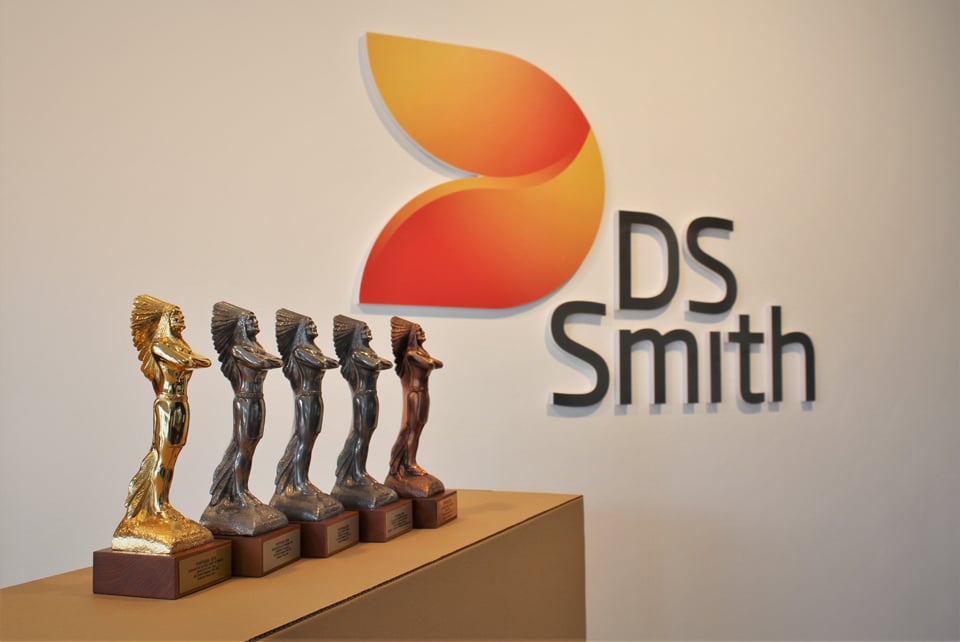 Our specialists worked in close cooperation with our clients' marketing and purchasing departments with the aim of developing innovative displays that would help them increase their products' visibility and brand awareness at the point of sales. The qualified experience in the development and the excellent quality of displays produced, allowed us to offer distinctive and customised solutions for the entire Iberian Market.
At DS Smith, we continually innovate and proactively present solutions that help our clients to increase sales, reduce costs and minimise risks. These awards are a strong incentive for us to continue to accomplish more and denote recognition to the quality of work that we have been developing alongside our clients.