DS Smith celebrates double award win
DS Smith has won two international awards at the prestigious WorldStar Awards 2016.

The awards, hosted by the World Packaging Organisation, recognise design and innovation excellence in international packaging.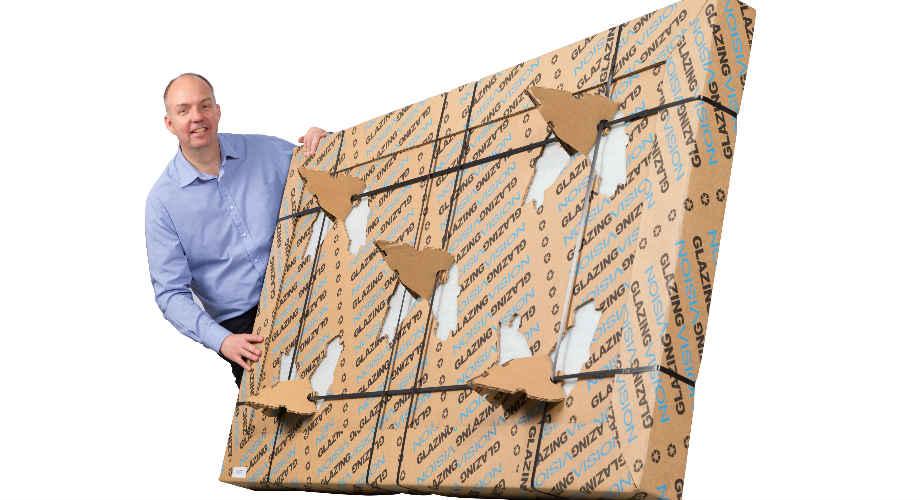 DS Smith won two awards in the transit category, the first for its work on an adaptable, scalable and 100% recyclable design for Glazing Vision. The heavy duty pack had to suit the many different shapes and sizes of the high value industrial Glazed Roof Lights so they were ready for global distribution. Customer protection and branding has been transformed thanks to the design, resulting in reduced packing times and annual packaging savings of 15%.
Toolspec Shipper for CNH Tractor Components won DS Smith its second WorldStar award in the transit category. As a result of the innovative design, packing time has reduced for Toolspec Shipper by 30 per cent and decanting time reduced by 50 per cent. The new pack eliminates the need for bubble wrap and has achieved zero damages since being introduced. As well as being suitable for re-use and fully recyclable, the side doors allow packing from both sides and provides excellent space efficiency for awkward shape components.
Tony Foster, Sales and Marketing Director for DS Smith, said: "It is a huge honour to win international recognition for our innovative packaging solutions at the WorldStar Packaging Awards. Success in these global competitions is very important to us and sends out a strong message to our customers that we are a truly creative business that can solve supply cycle challenges and deliver innovative and total cost effective solutions.
"With many years of packaging industry experience, we have the right tools, know-how and expertise to meet and exceed the changing demands of our customers and shoppers. At the heart of everything we do is a commitment to delivering quantifiable results for customers and helping them to achieve higher levels of supply chain sustainability.
"These awards start off a great year for our team and customers, which we are pleased to add to our haul of awards in 2015, including two Gold, one Silver and one Bronze at the Starpack awards and Supply Chain Solution of the Year in the UK Packaging Awards".
DS Smith's WorldStar Design Awards include:
Transit category

Glazing Vision Packaging Range
Toolspec Shipper for CNH Tractor Components