DS Smith wins German Packaging Award 2015
At the ceremony for the German Packaging Awards 2015 DS Smith once again proved its innovative strength and convinced the jury with the display prototype Slidebox. The long-term display with optimum goods presence impresses with its unobstrusive look and draws the attention of the consumer to the presented products.

Product variations are trending. Specially tailored to the habits and requirements of individual customer groups, retailers are celebrating great sales successes. For its attractive and equally clear presentation at the P.O.S. DS Smith designed the Slidebox prototype. The display that can be restocked from behind, suitable for various consumer goods, offers space for up to 28 different product variations.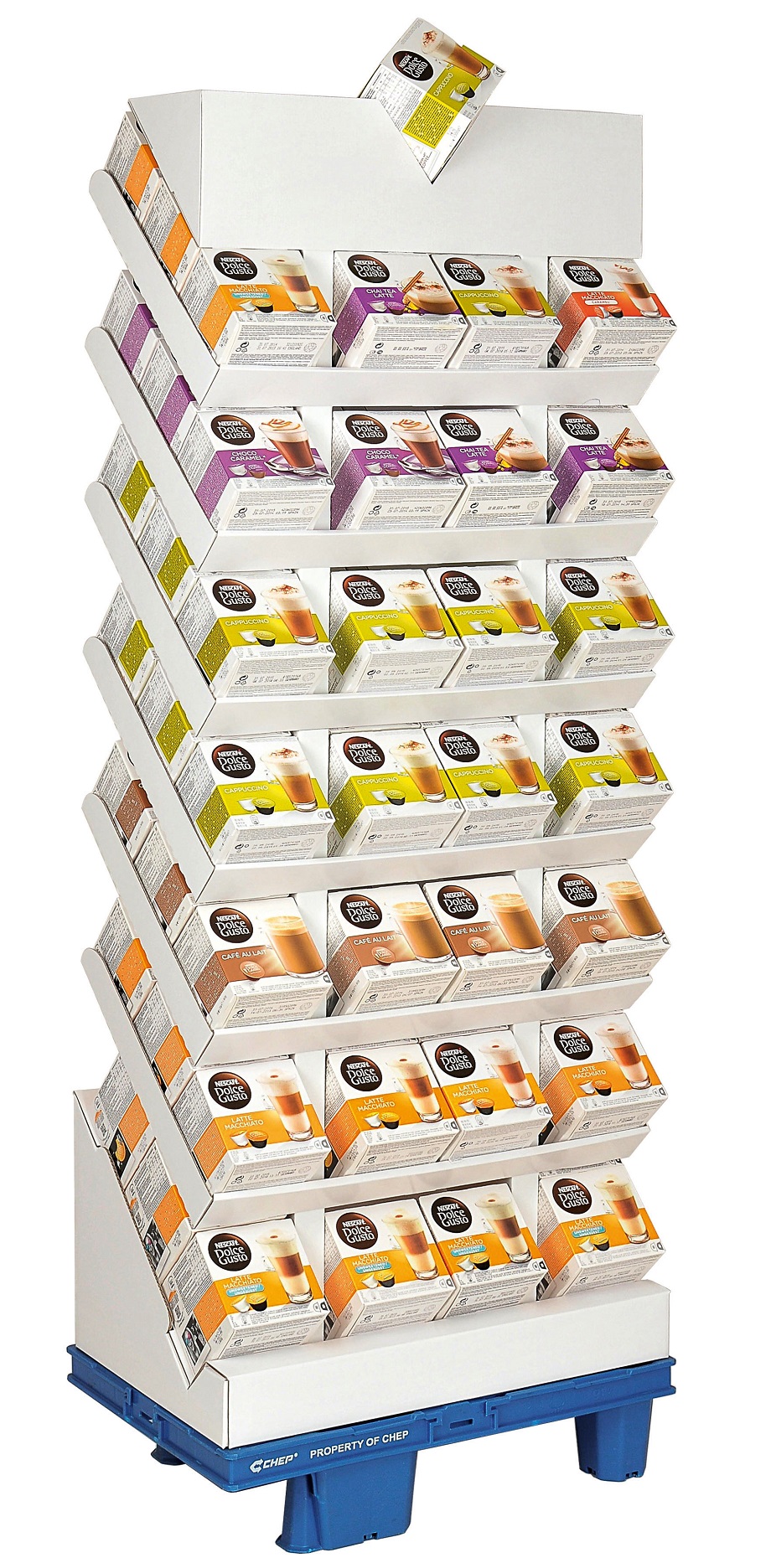 Thanks to just a few parts the construction can be built from a base, two slots, six trays and a poster in no time at all. The continuous presence of the products is also automatically ensured for: thanks to the slanted arrangement the cases simply slide forwards each time one is taken, ensuring the shelf always looks tidy and looked after. The products therefore play the main role in the attention-grabbing encouragement and are always in focus.
With its open construction the display not only invites you to grab one, but also completely draws the attention of the consumer to the goods. The jury of this year's Packaging Prize considered the clever construction by DS Smith worthy of a prize. The optimum goods presentation withdraws itself and leaves the effect to the brand products in their attention-grabbing formation - that was the verdict of the jurors.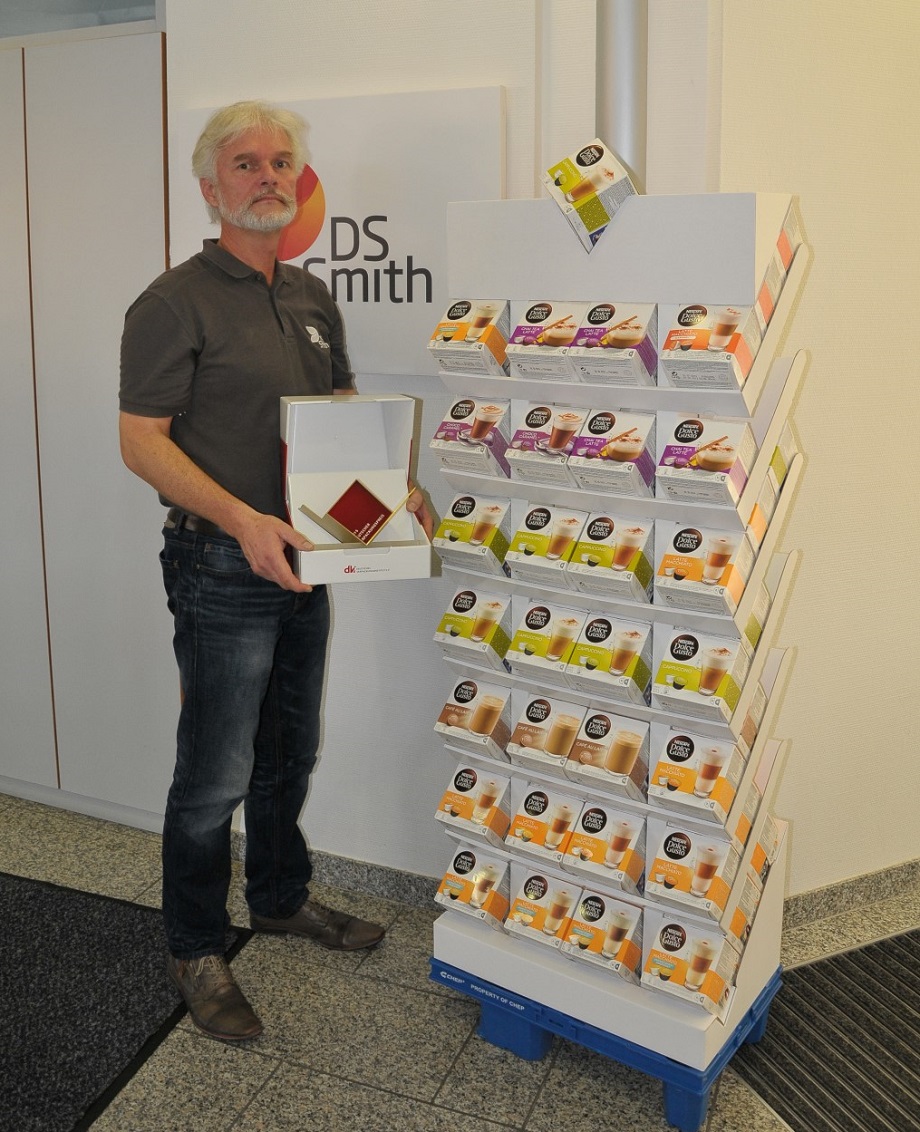 Jörg Dassow, Technical Designer from the PackRight Center in Fulda, with his self-developed, award-winning display solution.
Out of nearly 200 entries from 7 countries the jury nominated 53 outstanding packaging solutions. Eventually 27 concepts in 6 different categories received the German Packaging Award. With this renowned prize, DS Smith is now eligible to participate in the World Packaging Organisation's global packaging competition WorldStar.