Saucy Sales and Savings
When launching its award winning innovative bake-in-bag product, The Saucy Fish Company turned to DS Smith's packaging plant in Louth for its retail ready pack. The team at Louth specified a great new development in fluting technology - R-Flute®.

This medium provides a superior performance in both print and pack construction and this helped to develop a retail ready pack that perfectly complements the shaped inner cartons, holding them securely and in a way that presents the full face of the primary pack to the consumer.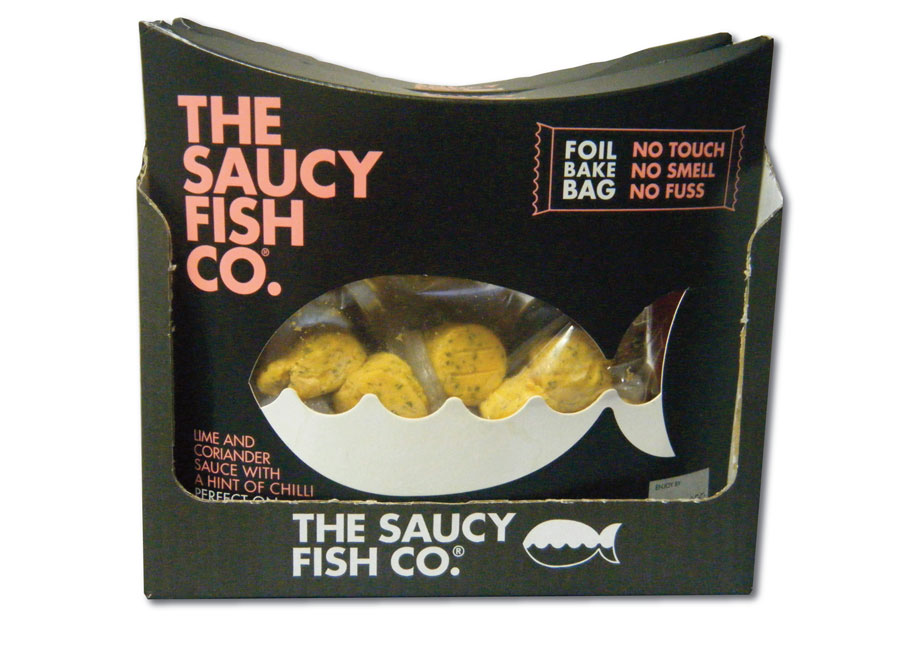 The closeness and structure of the flute tips, when compared to B-flute, enables the pack to fold very accurately, so that the finished pack is always neat and square. The perforated opening works reliably and gives a neat appearance on the shelf. This allows more of the primary product to be visible to the shopper, greatly increasing point of sale impact.
As the calliper of R-Flute® is 20% less than B-flute's there is so much more packaging being delivered on every pallet with the result that there are 20% fewer vehicles on the road.