Mimosa Market Ltd
Mimosa Market Ltd produces and distributes cold pressed rape seed oil. The Lincolnshire company is listed in local Co-op, Tesco, Asda and Waitrose stores but is set to gain a nationwide listing with other supermarket chains.

The DS Smith packaging plant in Louth was asked to design a new corrugated case to protect six bottles of oil in a one piece pack using integral dividers. The new pack shows how you can protect a fragile product without using too much material. The structure uses the characteristics of corrugated board with crumple zone areas to absorb energy impact and minimise damage. The pack creates an eye-catching display that looks good on-shelf and is easy to find back of store.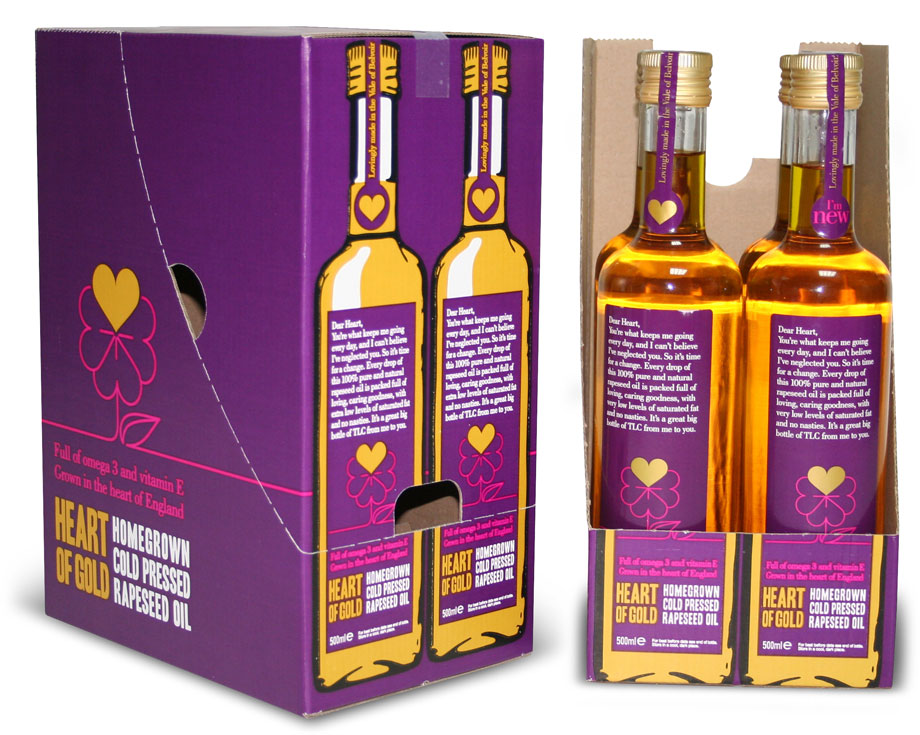 The product had been previously packed into a 0201 case with 3 dividers and a barcode label on the outer case, a total of five elements. The new 100% recyclable pack is a one piece glued case that allows faster assembly and 'in-line' product packing (no gluing for the customer to do). It is printed in four colours to complement the primary pack. The contents are highly visible to consumers and the pack makes it easier to manage the shelf, as individual bottles do not have to be decanted.
By using less materials the need for stock inventory and storage has been reduced and any issues relating to over packaging have been eliminated.
Nick Bradley, Mimosa's Managing Director, says: "We are delighted with the development of this pack. DS Smith Packaging has more than met our initial brief to develop an eye-catching retail ready pack that meets the needs of our brand and ensures we are compliant with retailer requirements."