Made2fit
DS Smith's revolutionary Made2fit technology improves operational efficiency, eliminates void fill & lowers transportation costs.

The right size packaging
This innovation has been developed to specifically tackle the e-commerce challenge of void space, as shipping air is a waste of resources. Creating the right-sized pack lowers costs for e-tailers by reducing both operational and shipping costs: saving storage space, cutting labor costs and order administration, and significantly cutting assembly and packing times. It also significantly reduces product movement, helping to reduce damage.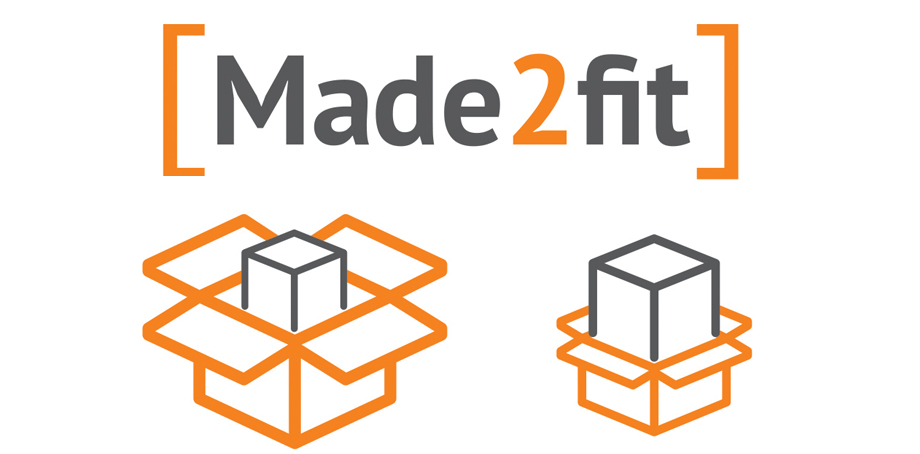 Whether you are a high-volume retailer fulfilling thousands of orders a day, or a young and growing company, there is a Made2fit solution that is well made to fit just for you. The manual Made2fit solution is perfect for smaller companies as it is designed for lower volume orders, creating 39 possible box size combinations from just three blank sizes of cardboard.
Larger retailers will benefit most from the automated version of Made2fit for larger volume orders, with the capability to manufacture more than 10 million box size combinations, in a process that is omni-channel ready.
Made2fit automated will be launched in Europe from October 2017 through early 2018. Made2fit manual is officially launching in September 2017 and will be rolled out across Europe in the months to follow.