La Virgen beer: one of the "best blonds in Spain" wears a DS Smith 6 pack solution
The Virgin is a pure beer whose character is the essence of Madrid and whose logo features a woman wearing a red carnation in her black hair. The brewers came to DS Smith to design a 6-pack holder that conveys the same spirit of Madrid.
San Francisco and decided to launch a great adventure near Madrid. It hit the market in 2011 and hasn't stopped growing since. Several new formats have been developed to quench the demand of its consumers- including a six pack of bottles.
Challenge:
The technical requirements of the order were clear: to devise a packaging solution that safely grouped and transported a set of six beer bottles. The packaging had to maintain the design and aesthetic standards of the brand. This means that, above all else, our solution had to achieve the authentic character of the product, guaranteeing the visibility and spirit of the brand.
Solution:
We designed a grouper with a simple and cost-effective die cut plate. In this way, packs can be stacked and protected during transportation.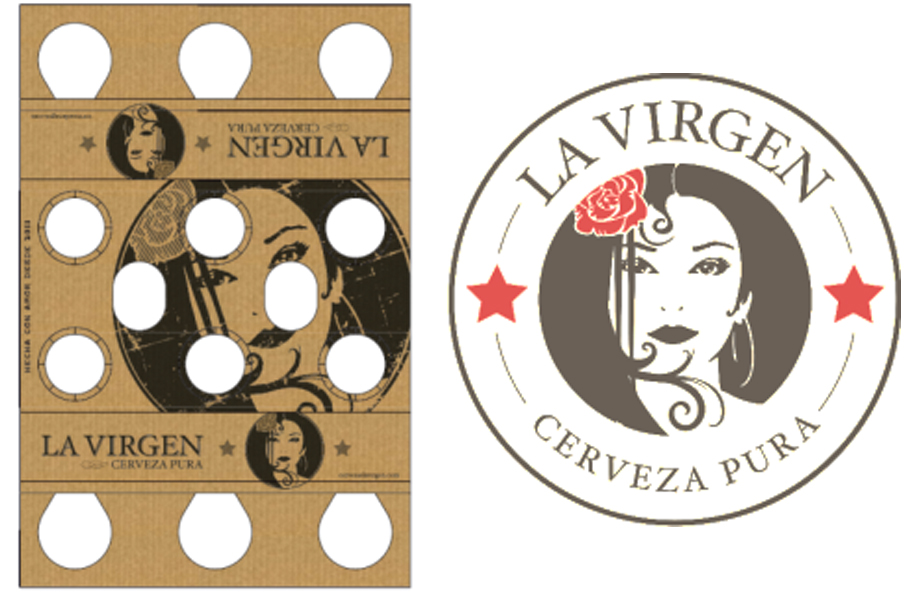 At the level of aesthetics, to maintain and improve the visibility of the brand, our graphic design experts decided to opt for a reproduction of the original logo of the brand with a single dark colour that stands out on the natural colour of the cardboard.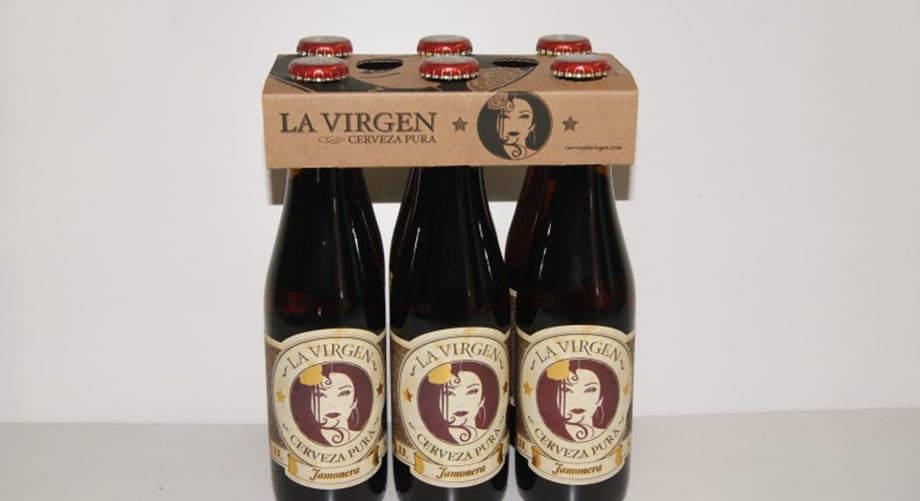 Result:
Risk managed as the bottles are perfectly fastened inside the pack
Lower costs as transport is optimized for the easily stackable packs.
More sales as both the product and the brand gain in visibility, and the image quality and naturalness of the material reinforce the brand values.
Great consumer experience as the final result successfully conveys the spirit and pride of this Madrid beer with a packaging solution that balances the aesthetics with practicality.