DS Smith 'Capitalises' on the Circular Economy at European Business Summit
This past June another edition of the European Business Summit has wrapped up and DS Smith was proud to take part with 8 European Commissioners as well as the President of European Parliament, President of the European Commission and President of European Council.
Over 250 journalists were on hand to take in the robust discussions including the panel discussion on "Natural capital and eco-friendly businesses" which was hosted by EU Environment Commissioner Karmenu Vella and featured DS Smith Packaging CEO Stefano Rossi along with other leaders from the world of business and civil society.
Video: DS Smith at the European Business Summit 2016.
The subject of utilisation and protection of our natural resources is extremely relevant for DS Smith, the only packaging company at the event. Our company and circular business model are deeply rooted in the long term, sustainable management of natural resources.
In terms of natural capital, our business model places an emphasis on the recovery and recycling of fibre, reducing the demands placed on the environment, which is important not only to our customers but to everyone at DS Smith. In addition, responsible consumers increasingly require sustainable products and as a responsible company, we are working with our customers to deliver the necessary results.
Video:

A panel discussion on Natural Capital Economy with the EU Environment Commissioner, DS Smith and others at the EBS 2016
Preservation of natural capital and profitability are concepts that fit together. The World Economic Forum estimates that up to $1 trillion could be saved if organisations adopted more circular business models. That is why we consider sustainability right across the business; from design to production and supply to recycling, with a focus on delivering reliable packaging, with no more material than necessary. DS Smith Paper Mills use 100% recycled material and our Packaging Division uses almost 80% recycled paper in our products.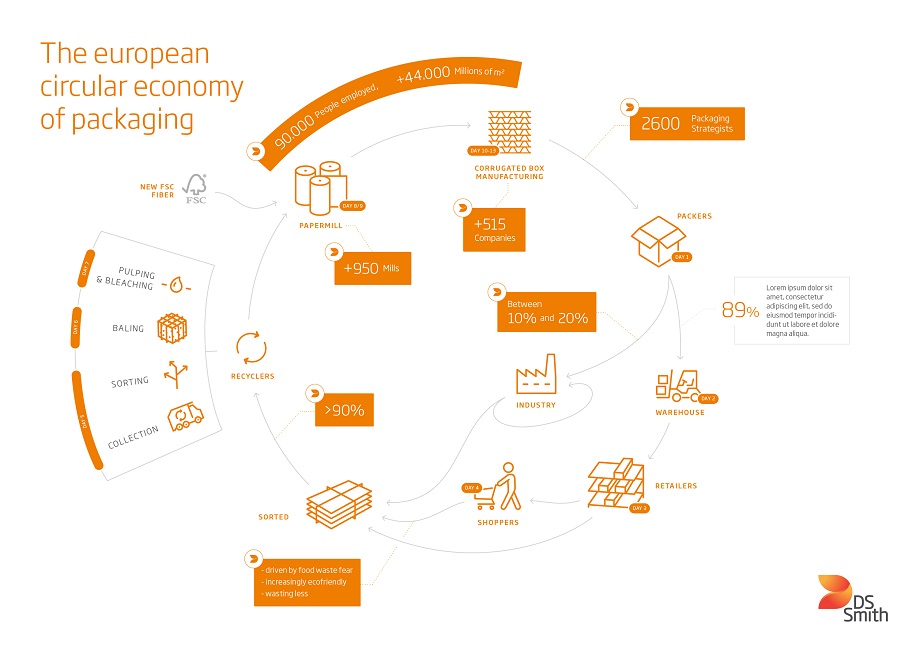 The biggest reason for the success of the panel was the insight, and challenges, from the other panel members including Francesco Tramontin of Mondelez, Geneviève Pons-Deladrière from WWF, Siv Ericsdotter of Baltic Ster and Timothy Glaz of Werner&Mertz GmbH. It was a powerful reminder that we need the insights and collaborations from numerous different sectors to transform our economy into a Circular Economy fit for the 21st century.