POS and POP Displays
We are focussed on working with our clients to understand what works at retail. Due to the breadth of brand clients we work with, we have extensive knowledge of retailer requirements and processes.

For our clients, this means total peace of mind that all designs will take into consideration the environment they will be placed in to improve sell-in, compliance and return on investment.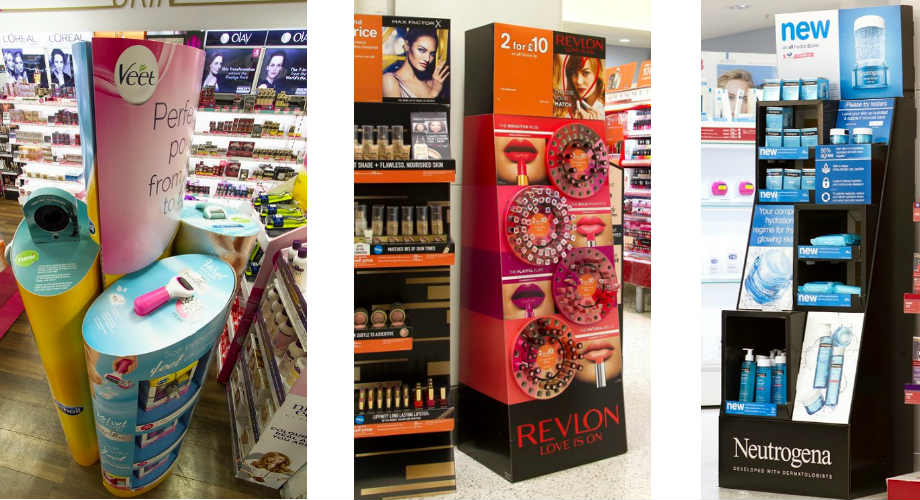 We keep a retailer wiki which is continually updated with changes to retailer guidelines; a central hub used internally by both account and creative teams. This provides confidence we are always up-to-date with retailer requirements. We also regularly liaise directly with retailers on our clients' behalf, as designs are developed to minimise the impact on clients' time.
Our relationships with, and understanding of the retailers also enables us to work with you to challenge the retail guidelines where appropriate, to help you to redress the balance of retailer influence.