DS Smith celebrates 16 titles at the EFIA Print awards
DS Smith's packaging division triumphed at the European Flexographic Industry Association (EFIA) Awards, claiming 16 awards, fifteen for the UK and one for Germany.
The packaging strategists were presented with 16 wins across six categories, including an impressive gold, silver and bronze in the Flexo Print on Paper category for its work with Nestle Kit Kat Chunky and T&B Containers 1kg Grape Tray.
The DS Smith team also led the way in the Corrugated Post Print-Uncoated Process category picking up gold and silver for its work with Diageo J Walker Chalice and Diageo J Walker Blue packs.
Another double was presented in the Flexo Print on Paper category with the Greene King IPA Pavilion Pack and Greene King Great British Ales achieving gold and bronze awards.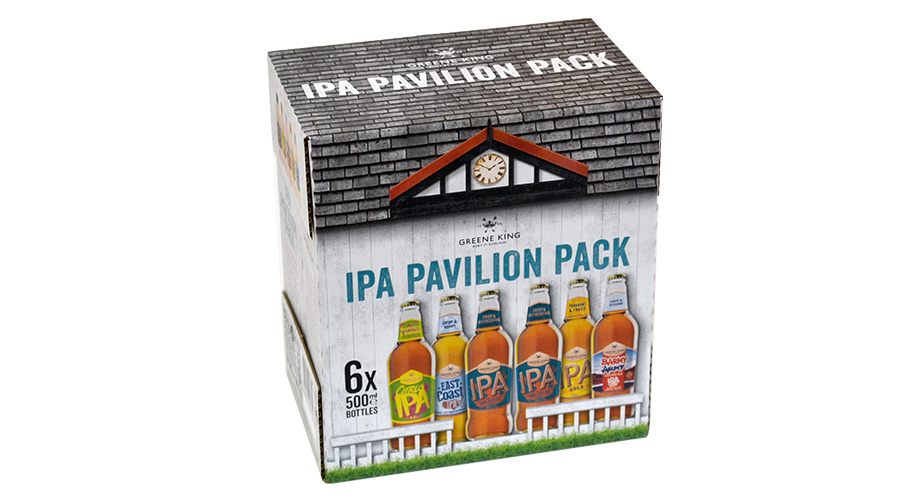 Simon Hamer, Print Director at DS Smith's UK Packaging Division, said: 'We're very proud of DS Smith's continued success at the EFIA awards. All these awards and nominations demonstrate the talent of our skilled teams in partnership with our customers.
This latest award success reflects DS Smith's determination to deliver innovative solutions and invest in the latest print technology to provide our customers with the highest quality print, to ensure their products stand out at the moment of truth in store. '
Details of DS Smith UK wins at the European Flexographic Industry Association (EFIA) Awards:
Flexo Print on Paper – Medium Web
Gold Greene King IPA Pavilion Pack
Bronze Greene King Great British Ales
Highly commended Mr Kipling Iced Top
Flexo Print on Paper – Wide Web
Sliver Amstel 12*300ml
Bronze Fruit & Nut Limited Edition
Flexo Print on Paper – Super Wide
Gold Nestle Kit Kat Chunky White Lid
Silver Nestle Kit Kat Chunky White
Bronze T&B containers 1kg Grape Tray
Corrugated Post-print – Coated Line & Screen
Gold Kentish Ale
Bronze Glenmorangie
Corrugated Post-print – Coated Process
Gold Remy Martin
Corrugated Post-print – Uncoated Line & Screen
Silver Diageo J&B 1920s Rare
Corrugated Post-print – Uncoated Process
Gold Diageo J Walker Chalice Pack
Silver Diageo J Walker Blue Pack
Corrugated Flexo Folder Gluer – Uncoated
Sliver Jaffa Triple Case
Details of DS Smith Germany awards:
Flexo print on Paper – International
Gold Wodka Gorbatshow Polar Star