Women in the recycling industry
Interviews with Stephanie Dalton, Liz Mallard, and Lydia Tranter for International Women's Day.
March 8 marks International Women's Day, which in 2019 has the theme of "Balance for Better" – the idea that finding a gender balance will help to drive a better working world.
To find out more about women in the waste and recycling industry, we interviewed Stephanie Dalton, Liz Mallard, and Lydia Tranter, who work for DS Smith Recycling UK, about their experiences in the sector over the course of their careers.
Lydia has 19 years' experience in the recycling industry, including previous work for Biffa, Sita, Shanks, Kier, and Grundons. Stephanie has over 20 years' experience in the industry, including 17 years at Valpak, and Liz has over 15 years' experience in the industry.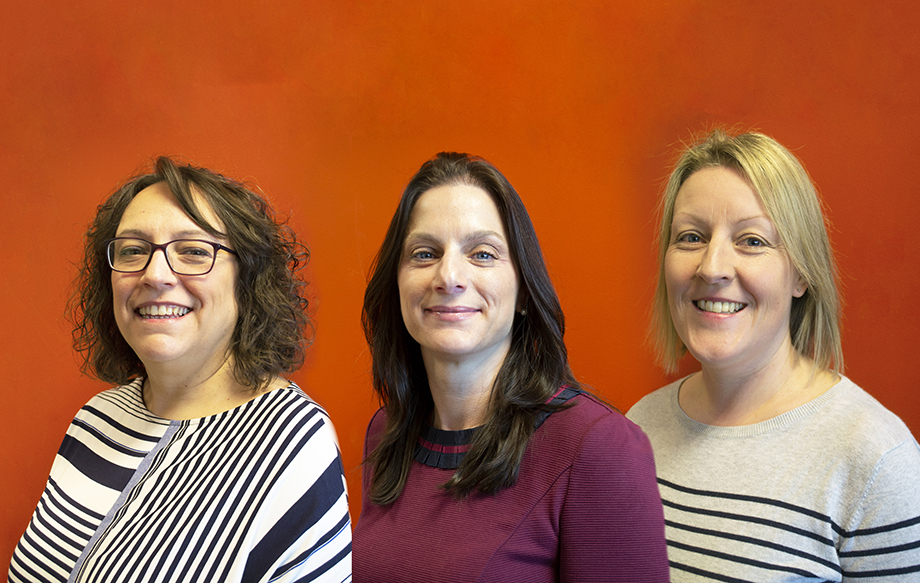 From left to right: Stephanie Dalton - Account Director, Lydia Tranter - Supply Chain Manager and Liz Mallard - Account Director..
What changes have you seen over your career in the industry?
Lydia: There are more women than from when I first started in the industry, but I think we're still seeing changes – it's going to take time for people to realise what an interesting environment it is, as we move from a linear disposal model for waste streams, to a recycling industry that is much more encompassing and offers greater employment opportunities.
Stephanie: I think most things are pretty equal, but it's worth noting that women need to be included at lower levels as well as higher levels, so that you get progression within a company.
Liz: I think the balance in the industry isn't out of sync with the rest of society – the recycling sector seems to match a lot of industries in that the imbalance is in the difference between operational and administrative roles. But what's made a huge difference is flexible working within the industry – enabling women to work more flexibly and make that balance means that people are happier, so they become more productive.
How do you think the sector could achieve greater balance?
Lydia: In terms of how you attract more women, I think it is important to have more female senior leaders. Not only does this provide role models for young women, but it brings greater diversity to leadership and allows women contribute their critical leadership skills.
Stephanie: There are more women in the recycling sector now, but not many at senior levels. I think we'll start to see that happen in the next five to ten years, as the women who've been working their way up start to attain more senior roles, which will then enable businesses to build really strong working cultures.
Liz: The recycling industry as a whole has become a lot more corporate, and more conscious of the role it plays in society, including in terms of gender dynamics. I think to see more female MDs of recycling companies would be a real inspiration for other women. There can be quite a phenomenal culture change when you see someone who's the same as you in a leadership position.
What thoughts would you have for women who are interested in working in sustainability, resources, or recycling?
Lydia: The industry has professionalised over time and it is taken more seriously as an industry that can add value rather than simply a disposal solution. People fail to realise what a dynamic, complex, and broad industry it is. It provides great career opportunities in a highly diversified sector. Not only that, but sustainability will be an increasing business driver, making the industry more relevant and attractive to women.
Stephanie: And while the changes in the sector so far are great, both in terms of the gender balance and the work we do, there's still more to be done. But there are a lot of women in the industry forming a really collaborative working culture to ensure we continue to encourage, support, and go on in the right direction, through events like Women in Waste.
Liz: The recycling industry provides a great career opportunity in a developing sector. No day is the same – it changes year on year, it's so diverse. There have been a lot of changes in society that have driven change in the industry, as people are increasingly aware of the importance of recycling and the problems that come with being unsustainable. Those challenges mean that we're only getting more relevant, and we're able to make a dramatic difference, so being part of an industry that has such a positive influence on sustainability is great.
What do you think is the future of the recycling industry?
Lydia: I think where once it seemed like people didn't care very much about recycling, attitudes have changed a lot. People do care about what's happening to the environment, and children are getting involved at their schools, which is making recycling real for the next generation.
Stephanie: There will always be more work to do, especially with recycling becoming increasingly important, and there being a growing variety of roles within the sector which need a range of different skills.
Liz: It doesn't matter how long you've been in the industry, every day you learn something new – it's always evolving, and it's becoming increasingly more important for businesses in every other sector to be sustainable.