amidori Got Started
How a German plant-based food manufacturer is now using ECO Bowl

It was not by coincidence that amidori grew in just a few years from a German food start-up to a successful player in the plant-based food alternatives market.
Following their advanced "from field to fork" approach, amidori is currently offering a wide range of ready-to-use products for both the B2B as well as the B2C market. The plant based products are free from soy, palm oil and preservatives and offer an exceptional bite and rich taste which is key to their success.
When tasty meets sustainable
"amidori's products have an outstanding ecologically conscious footprint." Friedrich Büse, amidori Founder and Partner. At amidori, sustainability is thought holistically and the packaging is a part of that. Driven by the company's sustainability goals, amidori started to look for the right partner to make the packaging an integral part of their sustainability approach.
What was amidori's challenge?
Clearly, to replace their current plastic solution with a more sustainable option without compromising the product quality. The solution needed to guarantee the food safety requirements and at the same time be easy to implement and run in their factories.
Our ECO Bowl concept, developed by DS Smith in partnership with MULTIVAC, was for the company the perfect alternative to their actual packaging and embraced the company's vision in "making the world a bite better".
A perfect fit
"When we discovered the packaging concept, it was immediately clear to us that it was a perfect fit due to its sustainability features.
We were able to save raw materials with the solution, particularly in the forms of plastics.
With this solution we are able to use recycled fibres and have the necessary strength needed for our products. For us it was clear that we wanted to have this pack!" Michael Seitz, amidori Process Coordinator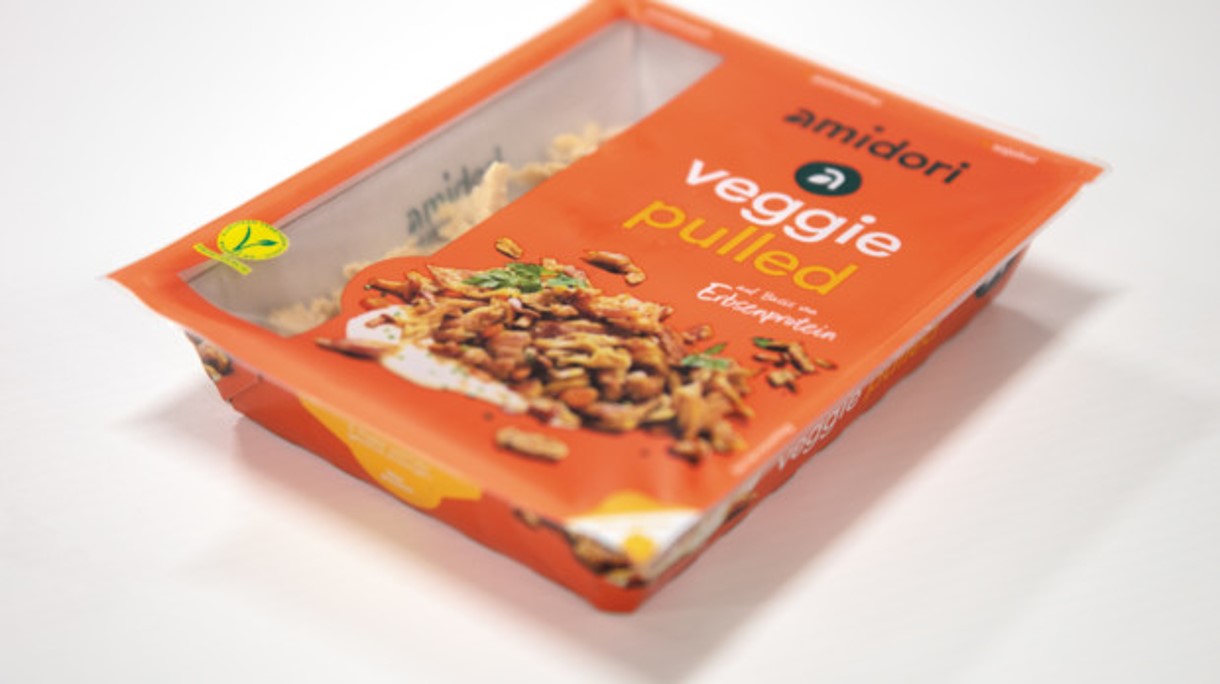 Image Source: Multivac
What about the benefit?
Reduction of 66% of plastic in comparison to the previous packaging.
The new tray is made from 100% recycled paper and is itself 100% recyclable.
Comparable product protection, food safety and shelf life due to the excellent barrier properties of the film.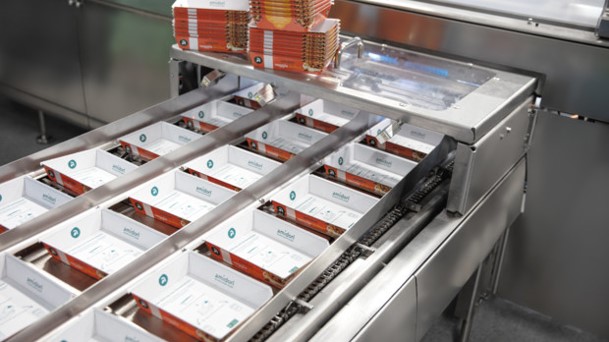 Image source: Image Source MULTIVAC
ECO Bowl precise dimensions made it easy to implement, allowing to run smoothly on amidori's automated packaging lines.
ECO Bowl was successfully brought on the market in December 2019. The colourful amidori branding on all of the packaging sides made the difference on the shelf!