Nestlé and DS Smith say thank you!
9,000 food packages donated to hospital staff in Germany.
Together with Nestlé, DS Smith, a leading provider of sustainable packaging solutions, would like to thank the staff of hospitals in Germany for their tireless efforts during the Covid-19 pandemic.

Nestlé and DS Smith say "Thank you" together, with a total of 9,000 "Thank You" packages of "Comfort Food" will be sent to around 900 hospitals throughout Germany over the next few weeks. DS Smith was able to help by producing sustainable transport packaging for this initiative at very short notice. The "Thank You" boxes will be filled with soft drinks, coffee and sweets from the various Nestlé brands – and are intended to provide the nursing staff with a small gesture of support in their daily work.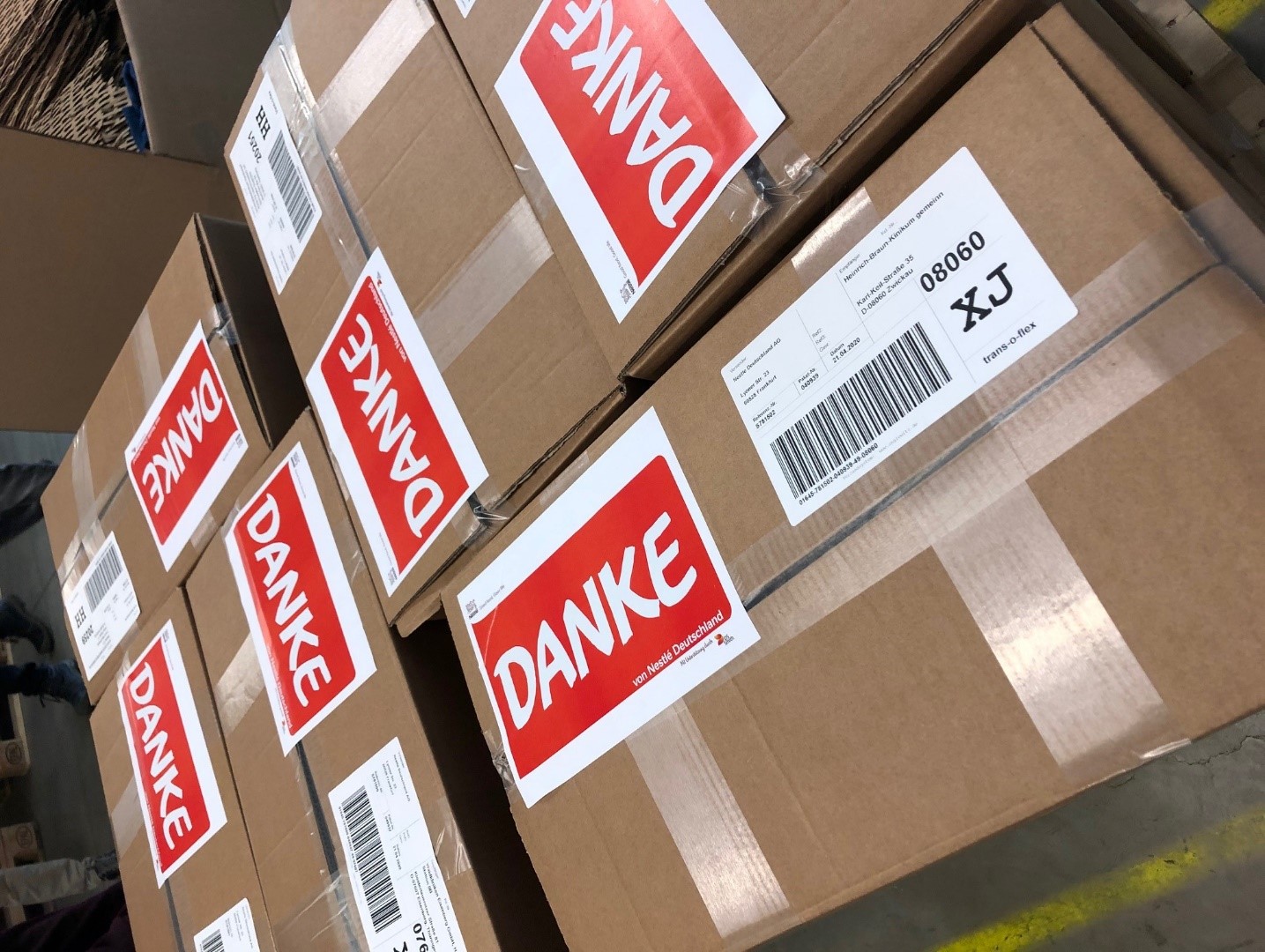 "The tireless efforts of nurses in Germany are of enormous importance, and this is particularly evident in the ongoing Covid-19 pandemic," says Uwe Väth, Managing Director Germany and Switzerland at DS Smith Packaging. "When Nestlé approached us with the idea of saying thank you to the hospital staff, we did not hesitate to get involved. Our contribution, around 9,000 sturdy and recyclable corrugated cardboard boxes, which we produced in a very short time, is a demonstration of our gratitude," says Rüdiger Lindner, General Manager at the DS Smith site in Fulda.
"We have worked in partnership with DS Smith and the Fulda plant for over 30 years, so it was clear that we would ask them for their support for this campaign," says Gaby Symonds, Purchasing Manager at Nestlé. "With the 9,000 or so packages, we want to say thank you and draw attention to the tireless efforts of all carers who are doing their best in this difficult situation".