DS Smith donates 100,000 cardboard toys to children across France
Ds Smith will manufacture and distribute 100,000 cardboard models of aero planes and helicopters for children to build at home during the school holidays in France. Employees volunteered at our Saint-Just-en-Chaussee site in the L'Oise region, France, on the 10th and 14th of April, producing and packaging the toys. Carrefour, the supermarket chain, are partnering with DS Smith for the distribution of the toys through its hypermarkets across France from the 17th April.

"As a strategic industrial player, after the protection of the health and safety of all our employees, our priority is to meet the demand of our customers. However, we thought it was important to make a gesture of solidarity, by making our creative talents available to children," explains Thibault Laumonier, Managing Director of DS Smith Packaging France.
A DS Smith team, comprising of design, commercial and production experts worked together to design the toys, manage production and ensure these were available to as many children as possible. The objective was to offer children, confined to their homes during the Covid-19 pandemic, with a fun and educational project.
"This project is motivating! We will support its realization and we will find a solution," said Vincent Magnier and Saulo Pereira, both Directors of Production at DS Smith.
In addition to the donation, DS Smith has launched a contest on Facebook and Instagram, where children can share their work by tagging DS Smith (@DSSmithGroup) or Carrefour (@carrefourfrance) with a prize for the most popular post.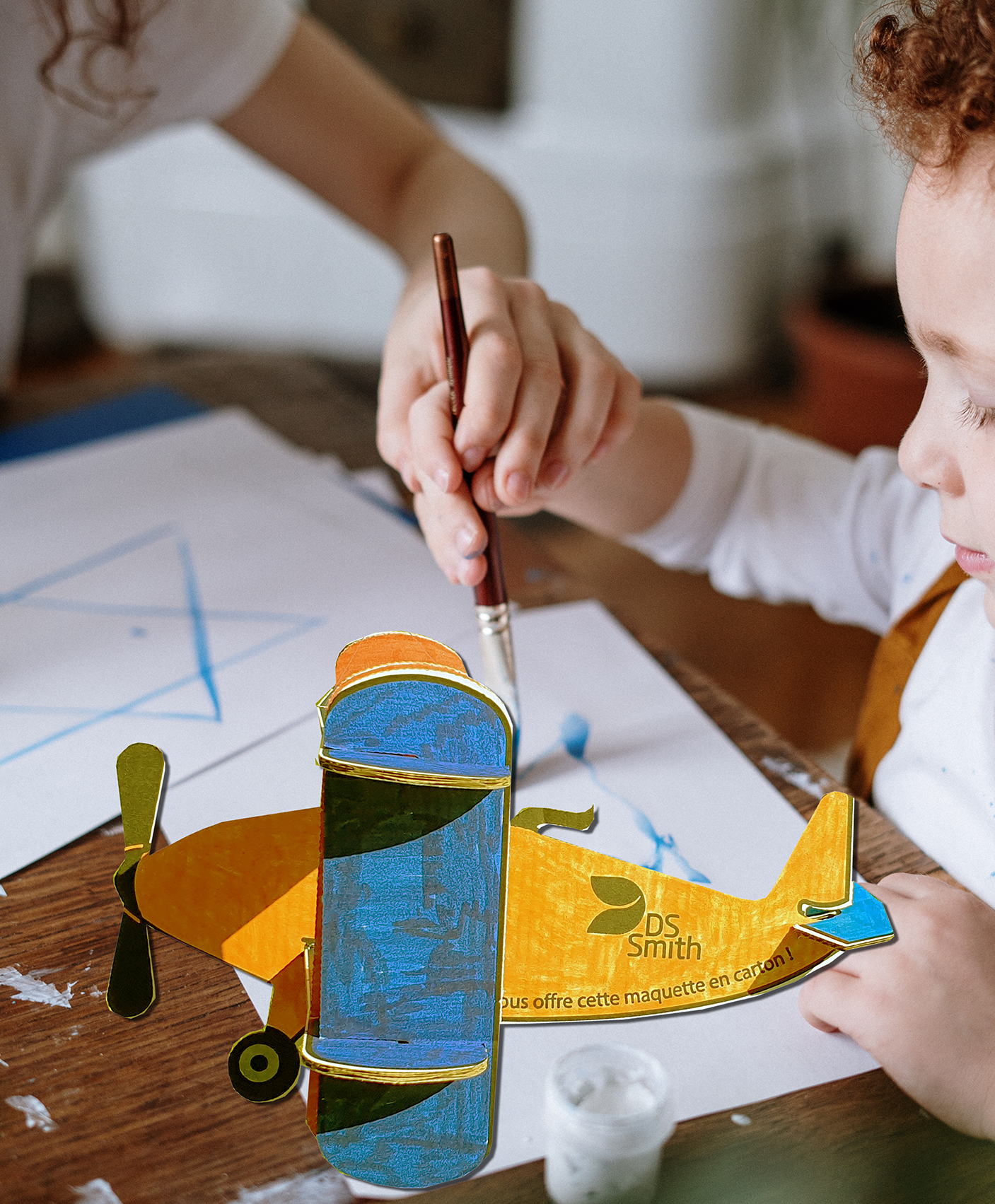 "It's a great project and I'm proud to have contributed to it. It's personally very rewarding and at the same time it highlights the know-how of DS Smith and the support of the site Saint-Jus- en-Chaussée" stresses Paul Leuillier, Development Director.
"This project has really united the teams internally. Beyond our daily strategic service to customers, this project has shown another side of our solidarity. Design Production, Logistics, Legal, Marketing, and other departments have proactively contributed. A beautiful project that we hope will appeal to the 100,000 children who will have these models!" explains Armand Chaigne, Marketing and Communication France, in charge of the project.