Quick Guide to Chain of Custody Certification
Sustainable packaging is becoming an important consideration when making a purchase. We cannot deny the increasing concern among consumers about the materials used in packaging. Over the past years, we have also seen a wave of global brands, retailers and manufacturers set targets for 100 per cent reusable, recyclable or compostable packaging by 2025[1].
The packaging industry needs to look at sustainable alternatives which use renewable materials as its maximum, such as corrugated packaging, which on average contains 88 per cent recycled content[2].
Any strategy aiming to develop sustainable packaging should not only ensure the maximum possible use of recycled materials, it should also be conscious that any virgin materials come from sustainable sources.
Contributing to Sustainable Packaging sourcing practices
Forest are essential for our industry. Recognised as one of a few global carbon sinks, forest absorb over 2.4 billion tonnes of carbon from the atmosphere per year.[3] Contributing to sustainably managed and certified forests is then vital for us.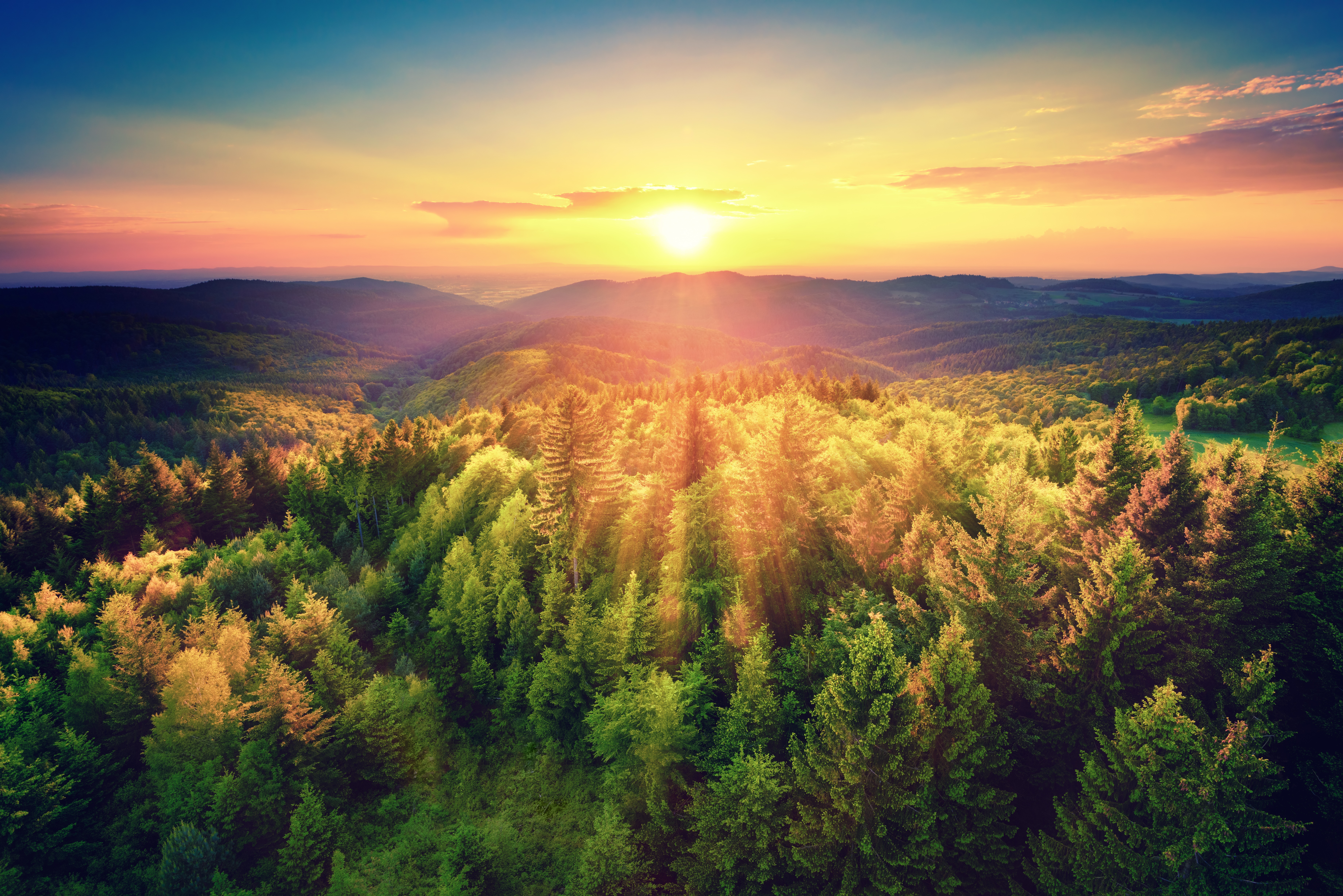 Source: gettyimages
An area of forest the size of the UK is being lost every year around the world[4]. As such, the protection, restoration and growth of forests becomes crucial. It is therefore our joint responsibility, with our customers, to drive better sourcing practices into our supply chain to prevent degradation of natural forest ecosystems.
At DS Smith most packaging and paper products manufactured are made using recycled fibres, collected by our Recycling Division and recycled at our network of paper mills. Where we do not use recycled papers, we use virgin papers. In these cases, to ensure we use papers that derive from responsibly managed forests, we buy chain of custody certified papers in line with DS Smith Fibre Sourcing Policy.
What is Chain of Custody?
Chain of custody certification is primarily used as a mechanism for demonstrating sustainable sourcing of virgin timber products to consumers. It is also used by a significant and growing number of brands and retailers to help to demonstrate deforestation-free supply chains.
Chain of custody means an unbroken chain of evidence has been passed on at every stage of the supply chain to confirm the original forest was sustainably managed. In addition, every link in the supply chain – all manufacturing or trading entities such as paper mills, convertors and other suppliers – have to be certified in order to pass certified material along the supply chain. At every link in the supply chain a number of standardised management and document control procedures must be followed, according to the certification scheme chosen.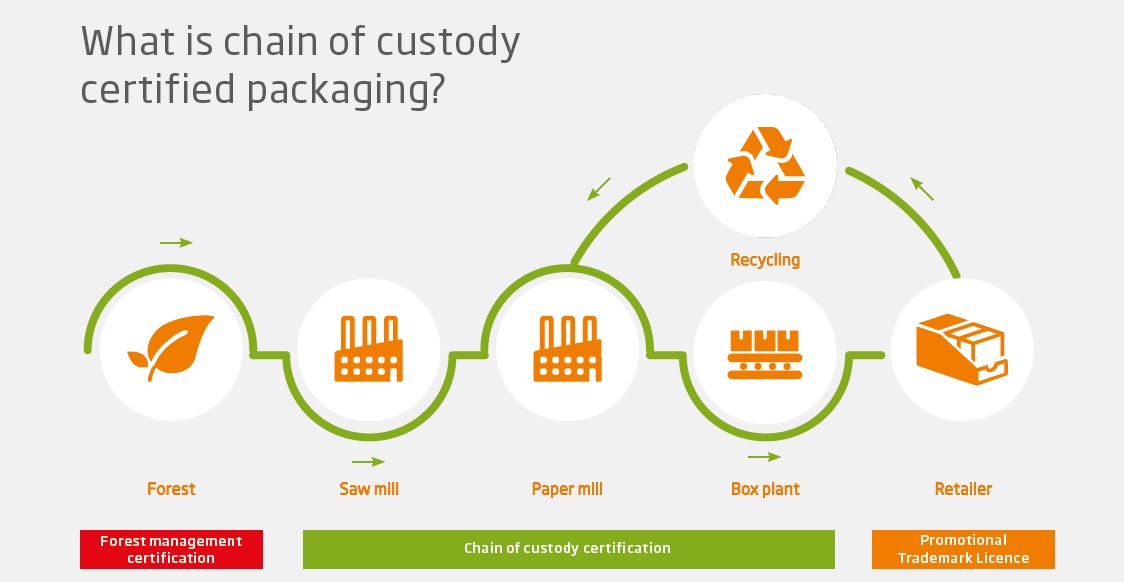 At DS Smith, we are committed to:
Ensuring 100% of our sites have a chain of custody certification.

Using 100% recycled or chain of custody certified papers by 2020
[1] https://www.dssmith.com/contentassets/0c271f561c3d45de98559b1b36dd7d76/ds-smith---transforming-the-supermarket-aisle-report.pdf
[2] Confederation of Paper Industries
[3] https://csiropedia.csiro.au/forests-absorb-one-third-our-fossil-fuel-emissions/
[4] https://www.theguardian.com/environment/2019/sep/12/deforestation-world-losing-area-forest-size-of-uk-each-year-report-finds
Would you like to know more about how to get your products Chain of Custody Certified?