DS Smith Recognised with Three Awards at 2020 WorldStar Awards
Sustainable packaging leader awarded for collaborations with Tuorekartano Oy, Maggi and Red Bull

DS Smith, the leading provider of sustainable packaging worldwide, has had three of its innovative packaging solutions prized with a 2020 WorldStar Packaging Award.
The competition is one of the major events of the World Packaging Organisation (WPO) and is the pre-eminent international award in packaging. The binding condition to access the worldwide competition is that designs must have first collected a national award, and the stakes are high – with 321 packaging projects participating from 36 countries.
The winning DS Smith products are:
The Tuorekartano Oy potato fridge-box
The Maggi 'Food Travel' display
The Red Bull Event car
The first project was designed by the DS Smith Finnish team in conjunction with customer Tuorekartano Oy and it represents a plastic replacement solution for potato bags. To help address the issue of single-use plastics, this award-winning packaging solution has been designed with sustainability, attractiveness, ease of use and shelf life in mind. ​The fridge-box packaging wraps the potato in corrugated, fully-recyclable materials - which is visually appealing - incorporating air vents and protecting the potatoes from light to ensure the product quality is maintained.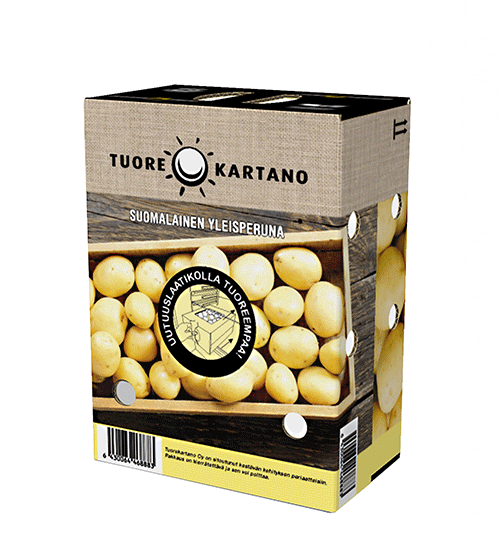 Alessandro Fulvi, Marketing Director at DS Smith commented: "We are delighted to have been recognised for three of our recent customer collaborations. Our commitment to sustainability is matched by our desire to add value to our customers product presentation and ensure that the point of sale provides a very real point of difference in the supermarket aisles. Our team of 700 designers around the world are committed to finding innovative and bespoke new solutions to meet ever-changing consumer demands and behaviours."
The second and the third awards were developed by DS Smith German packaging strategists. The Maggi 'Food Travel' display was developed in the shape of stacked suitcases to launch trendy ready meals. This point of sale (POS) creation uses the brand's colourful design and generates maximum attention on the sales floor, inciting every shopper to go on a culinary world tour with the new cups in their luggage. As an additional advantage, the pre-stocked display saves retailers valuable stocking time.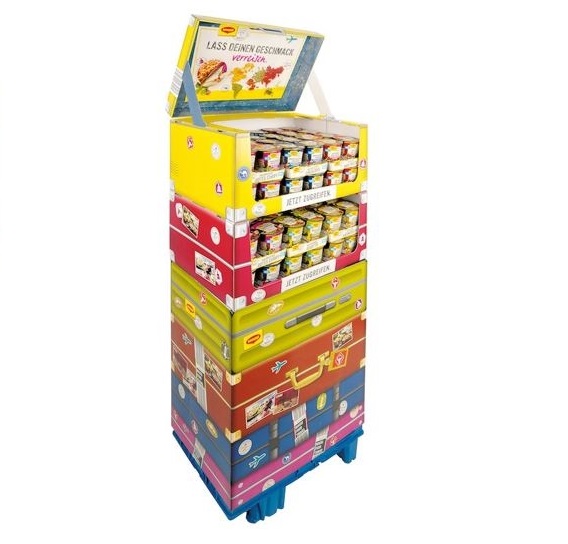 The Red Bull event car is an extraordinary corrugated cardboard 3D display to promote the brand's equity attributes. The high-quality offset-printed and varnish encourage increased attention for the popular beverages, as well as interaction at the point of sale. The open arrangement draws the gaze to the cans presented under the bonnet, in the driver's cab and the rear, and encourages shoppers to spontaneously purchase. Despite its size, the POS presentation can be quickly installed by one person due to pre-fabricated parts: minimum handling for optimum emotion and brand engagement.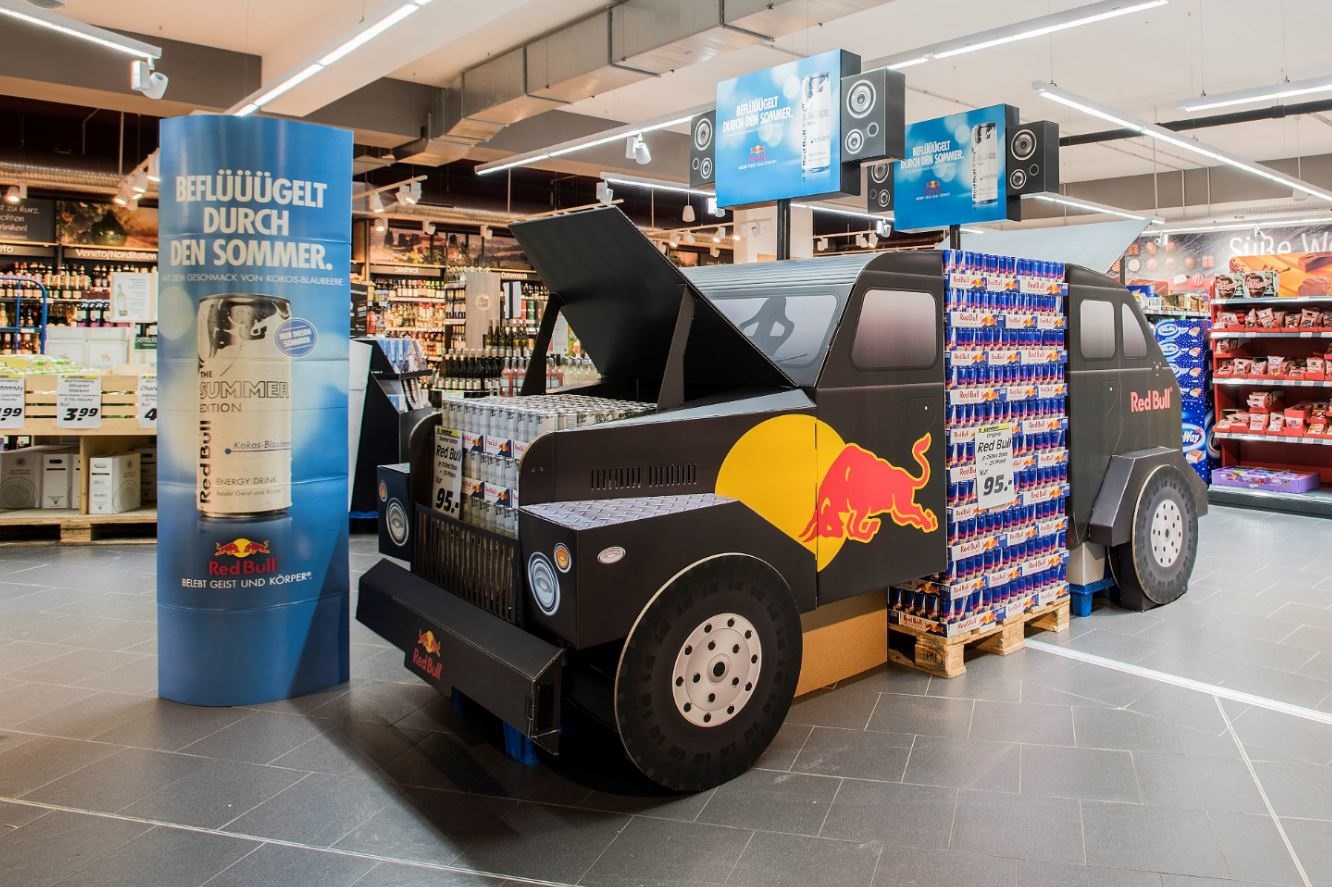 The WorldStar winners will be formally honoured at an Awards Presentations Ceremony and Gala Dinner on Friday, 8 May 2020.