Reusable, ergonomic and 100% recyclable shipping crates to streamline e-commerce order fulfillment with DHL Supply Chain
The DHL Supply Chain division, part of the DPDHL Group, is the world's leading contract logistics provider. In the logistics center in Głuchów (Poland), DHL provides services, to the e-commerce giant Zalando, such as repacking, picking and packing the final orders as well as delivery to the final recipient.
CHALLENGE:
In order to efficiently handle the picking and packaging of orders, products are transported on a conveyor belt. Initially, articles were placed in plastic boxes in 2 sizes. Unfortunately, they often caused damage to the conveyor belt: they caught on elements on the line, they were heavy and difficult to handle. DHL Supply Chain wanted to eliminate these plastic crates and replace them with a lighter, reusable and 100% recyclable equivalent.
SOLUTIONS:
DS Smith, a leading provider of sustainable packaging solutions, proposed boxes made of corrugated cardboard that are lightweight, reusable, and cause no problems on the conveyor belt. The solution has been prepared in one size adapted for the issues DHL supply was having on that line. Boxes are adjusted to the weight of the products but also to the conveyor belt. Thanks to the unification and standardization of dimensions, it was possible to implement the circulation of 1 box size, which resulted in a reduction of the unit cost.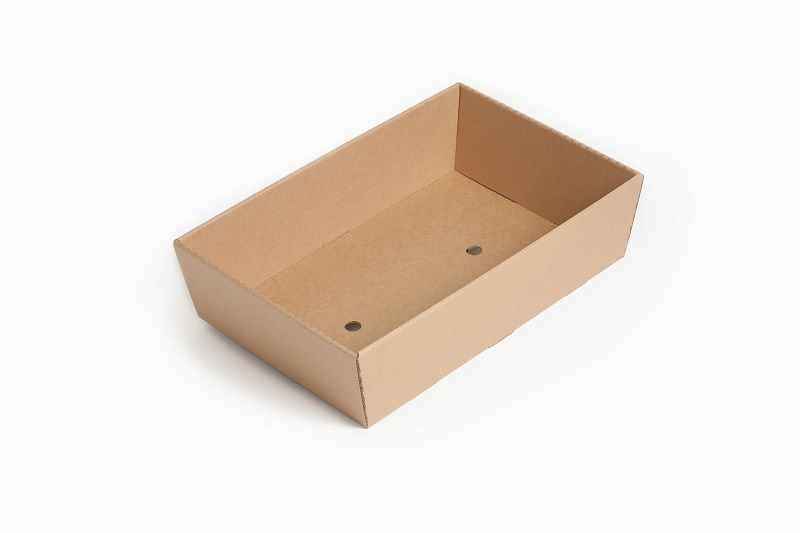 Additionally, the boxes are delivered to the distribution center flat which results in a great optimization for transport and storage.
Even better, the boxes can also be stacked and even unfolded to a flat shape. Cardboard boxes can be used repeatedly and are easy to recycle after use.
These boxes are also a great improvement for warehouse workers. They are designed to be ergonomic, they are light, the hole in the bottom facilitates their taking and prevents them from sticking to the tape. Handling them is easy and safe.
Finally, with subsequent orders, the box design can be easily and quickly adapted to the changing needs of the customer. For example, their dimensions can be adjusted to specific orders. This provides a great deal of flexibility.
BENEFITS:
The introduction of light, ergonomic boxes for transporting products on a conveyor belt significantly improved the handling of e-commerce orders. The solution resulted in savings in transport, storage and avoids previous issues on the conveyor belt. Additionally, it is easy to modify, reuse and 100% recyclable.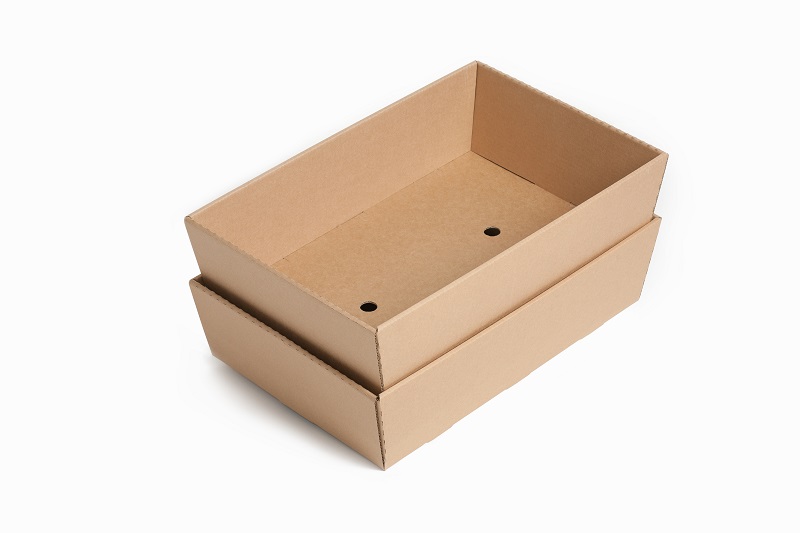 DS Smith is committed to helping customers to get ready for the circular economy. For more information about how you can bet Circular Ready go to: https://www.dssmith.com/packaging/expertise/start-the-cycle