DISCS™
An industry leading testing process for packaging that creates high-performing e-commerce packaging solutions

DISCS™ – the foolproof way for distribution and package testing
It's a dangerous world out there. Did you know online orders sometimes need to survive up to 50 touch points? So, better get prepared - with packaging that's durable, affordable and convenient for your customer.
With DISCS™ ­– Drop, Impact, Shock, Crush, Shake – DS Smith's industry leading distribution testing process, you'll make sure your package is sturdy enough to handle all the bumps along the way.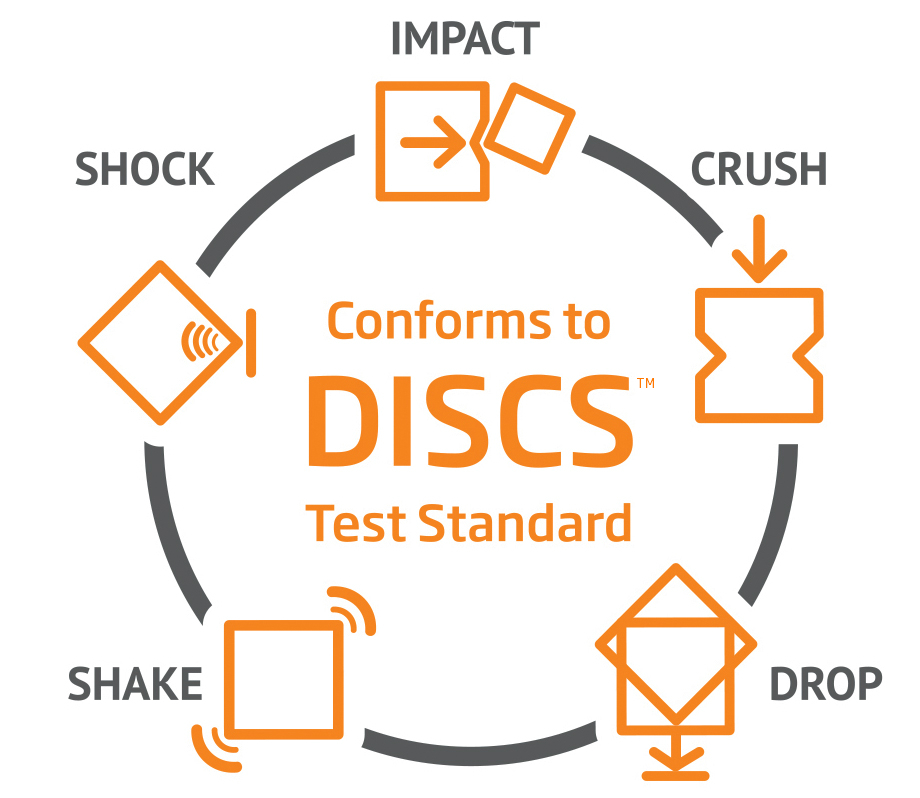 Shoppers do not want to receive broken goods or have to deal with excess packaging. Our new DISCS™ technology enables us to scientifically assess our customers' requirements and get the balance right.


— Isabel Rocher, Head of e-commerce solutions
DISCS: what a difference proper distribution testing makes
What's the difference between generic distribution tests (like ISTA) and DISCS? Simple, with DISCS, you'll get packaging recommendations to match your unique distribution model, taking into account:
your product size, type, and fragility: shipping tableware requires a different approach than shipping stuffed animals
the modern complex distribution model: some products are returned more often than others and pass quite a number of touch points before they finally reach the customer
real life damage risks: your product will be loaded onto different modes of transport, carried, possibly dropped, …
Five packaging tests, replicating real-world dangers
More than 50% of customers stop ordering, or order less frequently, from a retailer if they ever receive a damaged product. Moreover, about 20% return the product and request a refund or exchange, putting a strain on your supply chain. So, before anything else, thorough distribution testing is a vital step. The five different DISCS™-tests replicate real-world opportunities for damage, like:
a clumsy delivery (drop)
a bumpy journey (shake)
a direct hit from a heavy object(impact)
getting squeezed between other boxes(crush)
being thrown into the back of a van(shock)
Three test settings, for each type of distribution
Choose a distribution test setting that mimics what happens to your product in real life:
light handling: delivered straight to customer the first time,
medium handling: delivered and returned,
severe handling: delivered with 3 failed attempts and then returned.
! This final option can include up to 50 touchpoints, and replicates the most severe damage a package can receive.