Saving Space and Time with the Bulk Bumper Shipper for JLR
Jaguar Land Rover required a new design of packaging for individual parts and bulk shipment of front bumpers worldwide. A key requirement of the new design was to achieve maximum container utilisation possible with an easy to assemble pack.

Challenge
Develop a fully kitted and unitised Multi-Pack containing up to 5 or 7 individual automotive bumpers and stackable up to 10 or even 12 packs high. It had to be easily assembled and allow individual bumpers to be delivered to dealers by courier.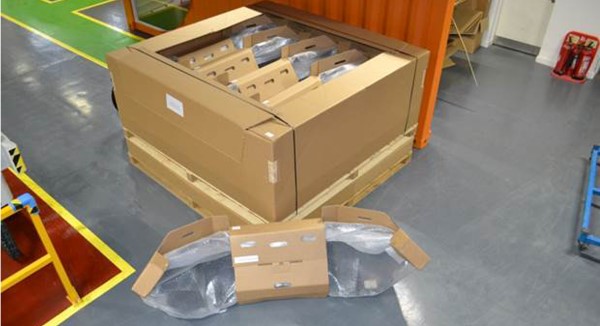 Approach
The individual pack is constructed from one piece of Heavy Duty corrugated board which has been designed to elevate and protect vulnerable areas of the product and follow the contours of the bumper which enable each pack to be nested and secured together with clever locking tabs that negate the need for any stitching or taping. To ensure complete product protection, all facing parts of the bumper are protected by a bubble foil envelope bag. Hand hole locations are ergonomically positioned for ease of loading, unloading and delivery.
The Bumper Outer Shipper is delivered in kit form to maximise transport utilisation into the packer, the individual bumper wraps, timber posts and bags are placed inside the outer shipper which is then collapsed down for delivery. The shipper consists of a pallet with an outer "pop up" box attached that is quick and easy to assemble with timber corners.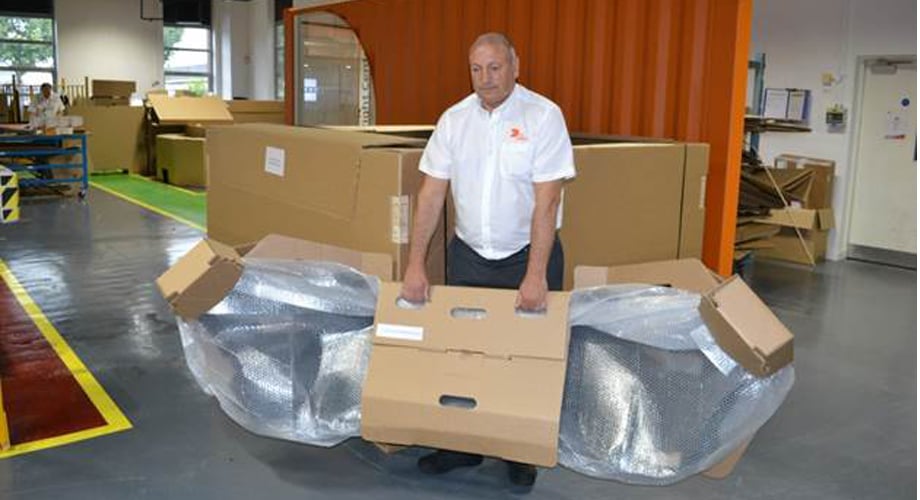 Benefits
125% more bumpers shipped per vehicle than the previous version (90 vs 40)
32% more bumpers per shipping container than the previous version (50 vs 38)
Almost 100% warehouse storage efficiency increase (8.89 bumpers/m2 vs 4.7 bumpers/m2)
Assembly time savings from one piece self-locking primary pack design
Better ergonomic performance for dealers who can unpack individual bumpers faster and easier
Benefits are calculated based on 5 bumpers per pack, figures may vary for other sizes.