Saving money, time and damage for a leading Polish automotive supplier
Bulky, heavy objects can be difficult to package well. Often they require packaging that is so robust that the cost of producing, storing, handling and transporting that packaging can be significant. And even with a heavy, multi-material packaging solution protection of the goods is not always guaranteed.

Challenge
One of the leading Polish tyre brands asked DS Smith for help packaging air rubber shock absorbers up to 110cm in diameter. The current packaging was a combination of separate parts: i.e. a cardboard pallet (often reinforced with wood), a box, a wrapper, and a cover. Assembly was difficult and time consuming. Moreover, attempts to stack packages for transport resulted in crushed packages and damage while the type of pallet precluded the use of forklifts.
Our Approach
Through prototyping, testing (including BCT testing) and refinement DS Smith proposed a 3-piece solution consisting of a pallet, a box and a cover. We used 7-layer corrugated cardboard capable of handling up to 1400kg designed to facilitate forklift use, stacking and quick and easy erection and recycling.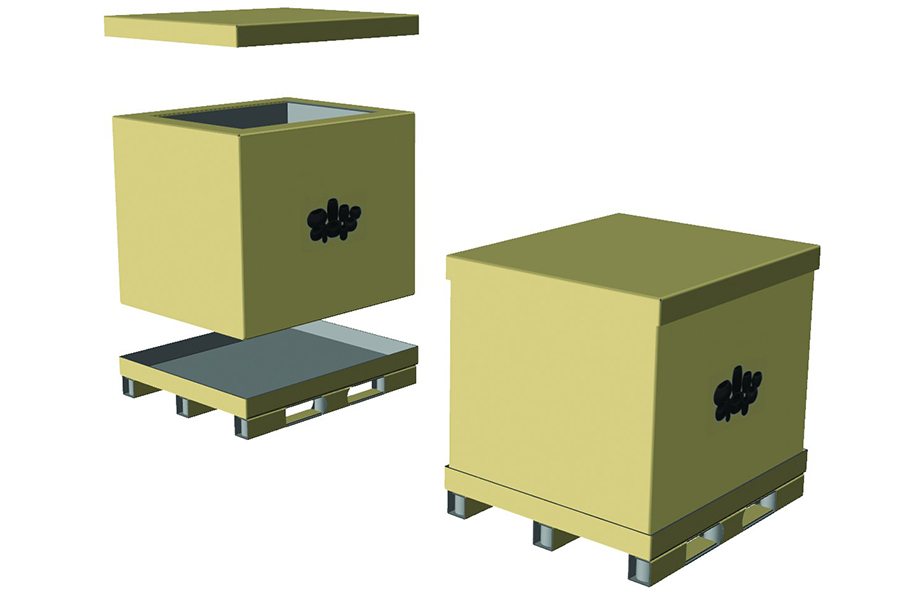 Results
Lower costs with no more goods being damaged during transport
Increased sustainability with a completely recyclable packaging
Lower costs as less storage space is needed for the packaging before use
Faster dispatch speed as the lighter packaging is easier to handle and easier to assemble
Fewer headaches as phytosanitary certificates are not required due to removal of wood
Increased possibilities as the new solution is suitable for sea transport