Technical University of Delft Students Visit De Hoop Mill
At DS Smith, we work to directly engage the next generation of engineers, recyclers and papermakers in understanding the importance and complexity of our operations.
In June 2017, 28 students from the Technical University of Delft visited our De Hoop Mill in Eerbeek. The visit was part of their course about Industrial Water Usage. The visit was actually the second time that the programme had visited De Hoop, in a framework where the mill is supporting student projects and encouraging mutual learning.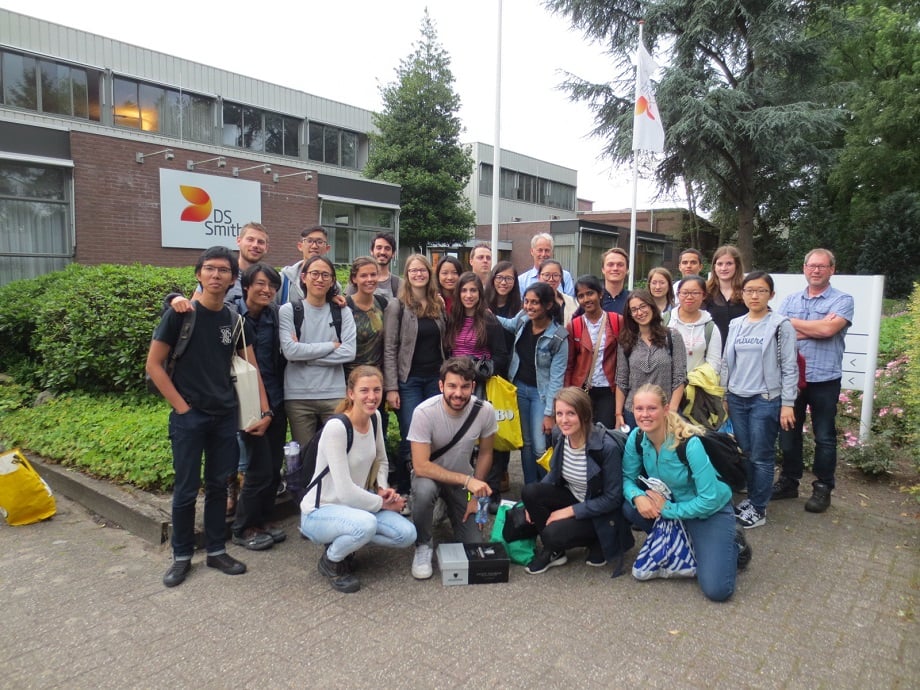 After the introduction about DS Smith and De Hoop Mill, the students had an extensive tour through our operations, reporting that they were impressed by the complexity of the process, and the size and speed of the machinery.
Part of the visit involved the students working in smaller groups on assignments relating to the water system at De Hoop. They focused on dry material losses towards the water treatment plant, acidification of the water system, and how to avoid it.
The second day started with a visit to Industriewater Eerbeek, where the waste water of the De Hoop mill is treated. Part of the effluent is decalcified and sent back to the mill. The students were very interested in this novel process.
On the Friday afternoon, the groups presented their first findings. Students suggested some interesting ideas, such as how to extract starch early in the process before it degrades, or to inactivating amylase enzymes to avoid acidification of the water system.
Inviting students to our mill is an opportunity for us to involve bright young minds in the papermaking process and to explore new ideas for the future of papermaking operations.